HTC One Max has been in the rumorland for almost a month and it's time we learn more about its design.
Thanks to the notorious @evleaks we get to see what the retail device should look like. He says the artwork is non-final so some details might not be perfectly accurate.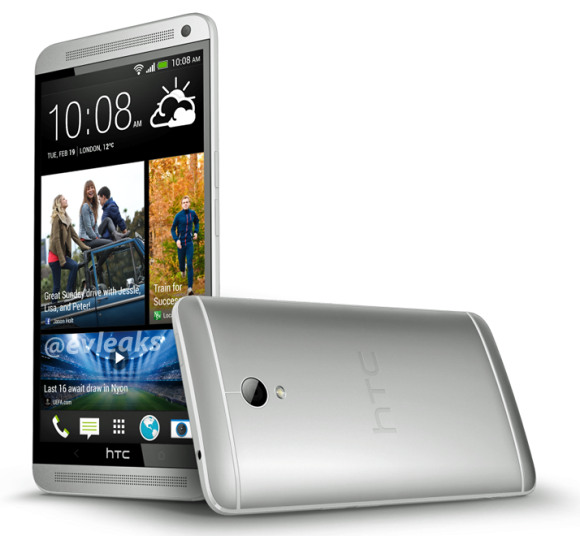 You can notice the proximity sensor is missing from the front and there is no Beats logo at the back, but anyway you get an excellent idea of the One Max design. It's an almost exact clone of the HTC One, but there are a couple of minor changes to be noticed.
Most importantly the Lock key won't be on top of the phone (it was already awkward on the regular One and here it would have been impossible to use). The LED flash is now below the camera lens.
The HTC One Max is rumored to come with a 5.9" 1080p display and Snapdragon 800 chipset. Robert Downey Jr. is already hired to promote a mysterious device in HTC's new ad campaign 'Here's To Change' that's most probably the One Max itself.
The phablet is supposed to go official in September, around the same time Samsung is going to unveil the Galaxy Note III.
R
Camera should.be better than HTC one..!! That will be.only.flaw in this phone, if they.don't improve on it..
?
lmao HTC Flyer is a tablet. Phablets and tablets have different markets. if you want a tablet theres plenty of options.
7
OMG!when i can touch that? that Phablet will be top of the world & best of the best But it would be very bad if it come out and we don't see beats audio equalizer and beats audio logo on backside
ADVERTISEMENTS