HTC One Max was announced just two weeks ago. The UK was the first market the get it shortly after the official announcement via Vodafone. Now the unlocked and SIM-free model of the 5.9" phablet is hitting various retails across the Island.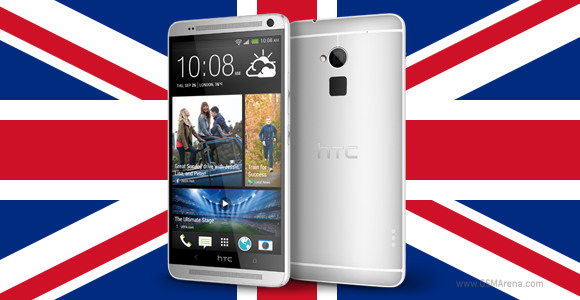 The lowest price we were able to find is at Unlocked Mobiles - £585. Clove is offering the HTC One Max for £590, while others such as Expansys and Mobile Fun has the One Max listed at £600.
HTC One Max comes with a 5.9" 1080p display and is powered by the Snapdragon 600 chipset. Its specs are quite similar to the HTC One flagship except there is a fingerprint scanner but no optical stabilization.
HTC is also offering various accessories for the One Max, such as the HTC BoomBass speaker, HTC Fetch accessory that makes it easy to find your phone, a stylus, a Flip Case and a Power Flip Case with an additional battery inside.
We already met the HTC One Max and you can read all about our encounter here.
W
Think about what you just said , you think Htc is stupid ? 2007 camera ????then you really don't know what type of that camera is.
D
The device is good but too expensive. The company is in big trouble, unfortunately. I hope Lenovo will buy HTC and do something for brand to be more competitive with Samsung.
D
Yeah man.. is no slouch .. but not state of the art anymore.. with state of the art pric tag? That was what I was saying. that , plus the 2007 camera plus the 2004 weight .. make me question who on his right mind is going to pay 590 quid for th...