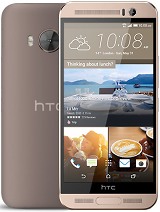 H
Hello,
If it is still no possibility to change by menu what slot(1 or 2) to be Lte/3G capable then a big minus to HTC!
It become a nightmare for me to physically swap the two SIM cards each week 2 times when moving from home to work(in different countries of course)!
After many years on HTC, I will be forced to go with Huawei P8 dual.
In rest it seems really a nice terminal.

Total of 1663 user reviews and opinions for HTC One ME.