Young guns
HTC One mini vs Samsung Galaxy S4 mini: Young guns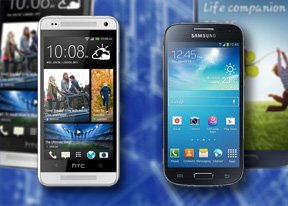 Video camera quality
The HTC One mini can shoot videos at up to 1080p resolution at 30fps and it has an HDR option for the video, but note that the framerate falls to 28fps and the field of view gets narrower. It also supports 720p @ 60fps high framerate video recording.
The camera features continuous autofocus and you have the option to lock the focus during video recording, if it hunts too much in dynamic scenes.
The camcorder interface on the HTC One mini is built into the camera UI. There's a video shutter button and the settings are located just below the camera ones. After you've started recording you can use the virtual camera shutter key to capture 4 MP images without interrupting the video recording.
The Samsung Galaxy S4 mini camcorder UI is also embedded into the camera app. There's a video shutter and the settings are buried next to the camera ones. Touch focus is available before and during video recording and you can switch back to continuous autofocus if you prefer.
You can capture 6MP (16:9) photos during video recording as well, but images come out with very different image processing from what you get from the still camera - the contrast and saturation are boosted way up and there's a good deal of overshaprening.
The Samsung Galaxy S4 mini lacks 720p@60fps and HDR video recording, which is a point in the HTC One mini's column.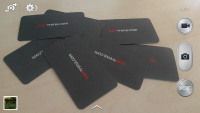 Samsung Galaxy S4 mini unified app
Videos on the HTC One mini are recorded in MP4 format with an impressive 20Mbps bitrate - among the highest we've seen. Sound is captured in stereo with 192Kbps bitrate and 48kHz sampling rate. Framerate wasn't a solid 30fps and would sometimes dip to 28fps.
On the other side the Samsung Galaxy S4 mini stores videos in the same MP4 format but with a lower bitrate of 17Mbps. Stereo audio is recorded at 128Kbps and a sampling rate of 48kHz.
However the end result isn't what the bitrate numbers suggest. The One mini videos have a decent amount of detail, but certainly not as much as the Samsung Galaxy S4 mini. Colors are also better on the Samsung compact flagship and so is dynamic range.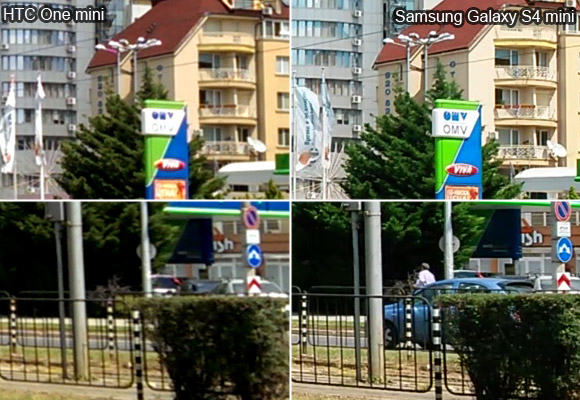 You can check out the videos themselves below.
Winner: Samsung Galaxy S4 mini. The overall better output could have been made up for had the HTC One mini had OIS, but since this is not the case it's one-way traffic here.