Back when we reviewed the HTC One, we were quite pleased with the low-light performance of the camera. However, the daylight performance wasn't quite as good, thanks to the excessive noise in the images.
The issue, of course, was not with the hardware but with the software on the phone. Thankfully, HTC has chosen to fix it in the latest software update, as was discovered by the folks over at HardwareZone.com.
According to their updated review, the HTC One running the newer version of the software provided significantly sharper images than the previous one, especially around the edges. You can see the difference in the image below (more are in the source link).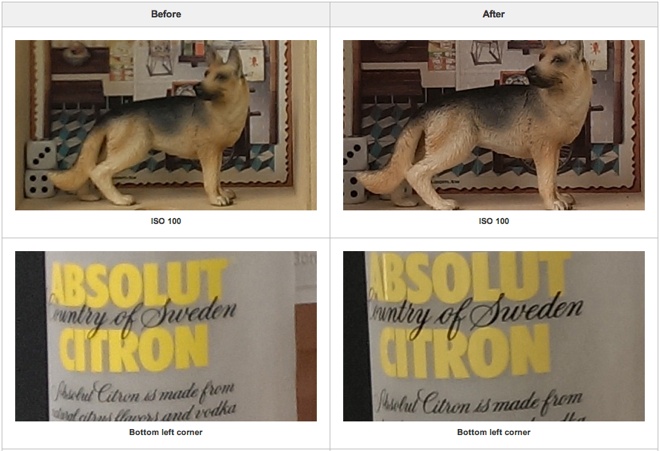 However, there was one issue that was noticed, and that was the quality of the images at ISO800, which were mysteriously softer and noisier than the images at ISO400 and ISO1600.
HTC says that the final retail units will ship with this new update in April. So if you intend to purchase the phone, you shouldn't worry too much about the images that you currently see in reviews everywhere as the final quality is expected to be better.
?
http://blog.htc.com/2013/03/htc-one-photography/ Some pictures taken with this incrdible phone. I think they are really good.
?
yeah i'd really appreciate that too. I think it's only fair that we get to see how the camera performs with the new software as the majority of users will start with it...
J
Would GSM Arena kindly run their standard photo shoot with a mobile with the new software. I am very interested to see if the daylight difference is significant. I have always liked the construction of HTC but why their camera performance typically...
ADVERTISEMENTS