HTC's flagship smartphone has been one of the most popular Android devices in recent times and the metallic beauty will soon be available in new hues, according to a report from Pocket-lint.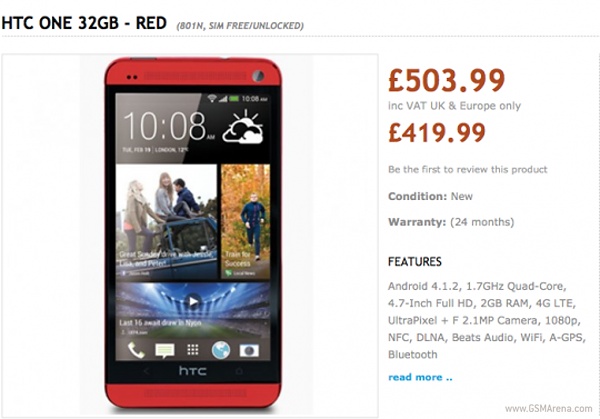 HTC is all set to launch its One flagship smartphone in a Blue and Red variant and the latest shades will join the currently available Black and Silver versions.
The Red variant of the HTC One appeared on the HTC's US website, which was later pulled and the upcoming hue was listed in an online retailer's website in the UK with a price tag of £504 (about $760) for a 32 GB version.
Unfortunately, there is no official word on the existence or the availability of these colors.
j
It is awesome mobile model my fav., color red., its very good faster and usage smoothly very nice., look like a grace
N
helloeveyone, but my favorit mobile phone HTC.but Favorite Color is Goldin brown silver,No vith and black.
T
Faster on paper, yes. Faster in use? You can't even notice any difference. Smoother.. HELL NO! The S4 lags due to the outdated touchwiz ui, the htc one is fluent, smooth, effortless and a joy to use. I own both devices and the HTC One is the better o...
ADVERTISEMENTS