HTC has clarified that the injunction filed by Nokia for the dual-membrane microphone in its flagship smartphone in The Netherlands is against STMicroelectronics (a supplier of components to HTC) and not against the Taiwanese company itself.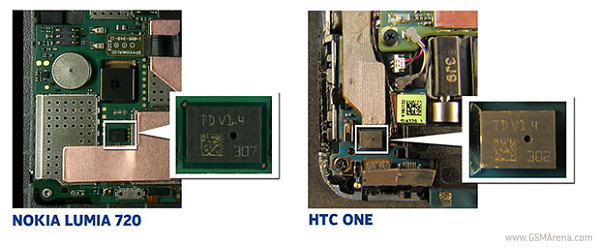 According to the statement for the preliminary injunction, the microphone in the HTC One will be manufactured exclusively for the Nokia smartphones for a limited time, but HTC believes that this won't affect the sales of its latest flagship.
In an official press release, HTC confirms that Nokia's attempt to obtain a recall of microphones already sold to the company has failed, since there was no way for the Taiwanese to know about the Nokia and ST Microelectronics agreement. That's why the ruling against the STM states that HTC can continue to use the microphones that in its inventory.
HTC will be working on an improved microphone designs and will make sure to get another supplier for when its inventory of STM microphones is exhausted.
j
Not at all the impression I got after looking at the comparisons with the S4 13mp camera http://cdn.gsmarena.com/vv/reviewsimg/htc-one-vs-galaxy-s4/crops/crop2.jpg http://cdn.gsmarena.com/vv/reviewsimg/htc-one-vs-galaxy-s4/crops/crop3.jpg ...
?
have you got a HTC one?
a
this 4MP camera is far far better then other phones 13MP cameras.
ADVERTISEMENTS