Video camera quality
Just as with the still camera, Field of View is important. We included the FoV for the cameras with HDR off and on as it changes when you engage the mode.
The HTC One has a noticeably wider FoV - as expected - but it gets a whole lot narrower when you enable HDR. The Sony Xperia Z FoV is narrower but remains almost unchanged with HDR on.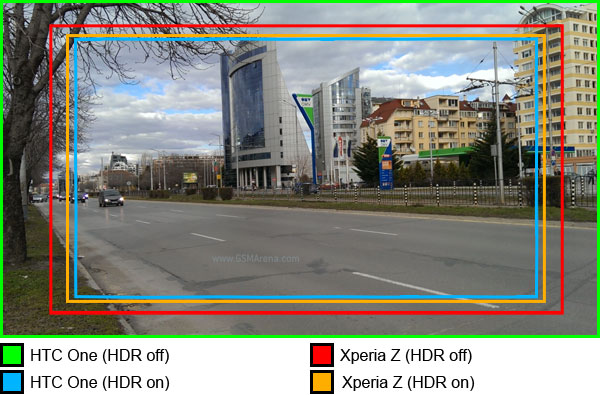 Let's take a peek at the quality. Both phones shoot 1080p video at 30fps and store it in MP4 files. The HTC One uses really high bitrate of about 19-20Mbps with stereo audio capture at 196Kbps bitrate and 48kHz sampling rate. The Sony Xperia Z goes slightly lower at 16-18Mbps video bitrate and stereo sound at 128Kbps and 48kHz.
The HTC One videos is sharper and even though it has a wider FoV (which means more objects need to fit in the same number of pixels) the objects are much better defined in it. It also once again wins in terms of color rendering is more accurate. The dynamic range is narrower than that of the Xperia though.
The Sony Xperia Z continuous autofocus triggered more often but at least it was very quick to refocus.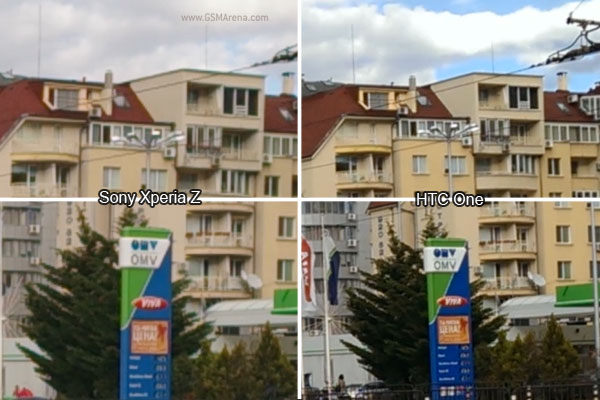 It's important to note that the HTC One has Optical Image Stabilization (OIS), which does an excellent job at keeping the shot relatively steady, while the Sony Xperia Z has only digital stabilization, which doesn't do much.
Here are the sample videos we shot for this comparison, with HDR off and on.
You can also have a look at our Video quality compare tool for another look at the video capturing abilities of both phones.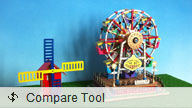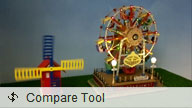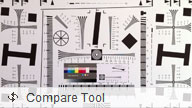 Sony Xperia Z vs. HTC One vs. Samsung Galaxy S4
We mentioned dynamic range, so we have to try out the video HDR recording of the two. The HDR mode on the Sony Xperia Z somehow managed to make the clouds look worse and did virtually nothing for the shadows. The HTC One did improve slightly in the shadows, but it's still not worth the huge reduction in the FoV.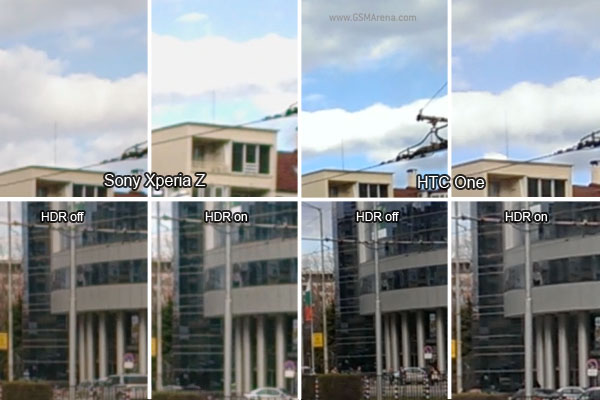 Winner: HTC One. This was a definitive victory - a wider FoV with better image quality and OIS are all major wins for the One.