Low-light performance
The HTC One was never expected to win the still photography in good light round. Its purpose there was not to lose too badly (which it did thanks to the Sony messed up processing), so it's still in the running when we come to its element - low light photography. Will it now take its chance and jump back in the lead? We took a couple of real-world shots plus several shots of our ISO chart to see how well each phone handles the dark.
We waited until it got fairly dark outside, but not full on night. We used both Normal mode and Night mode and in the case of the Xperia Z, Burst shot. The flash units on the two smartphones were tested, too.
Let's start with the outside photos. The HTC One boasts a wide F/2.0 aperture and large image sensor pixels, plus Optical Image Stabilization all of which should help it produce stellar low-light photos (note: we shot the photos hand-held). Sony's Exmor RS sensor in the Xperia Z also makes big claims about its low-light performance, but at least on paper it's not in the same league as its competitor.
Despite its lower resolution, the HTC One managed to resolve more detail, the Xperia Z images were quite noisy. Enabling night mode doesn't change much except it helps tone down the bluish tint of the image.
Surprisingly, the Sony Xperia Z managed to produce better colors than the One. Normal mode in particular looks a bit grey, but at least there's no color tint. The Night mode has a pretty strong bluish tint, but it improves color rendering. However, Night mode also really underexposed the image making it very dark and with little contrast.
For the Xperia Z we'd stick to shooting on Normal mode, images look better without as they are. For the HTC One it doesn't really matter, both modes produced about the same image.





Sony Xperia Z low-light camera samples: Normal mode and Night mode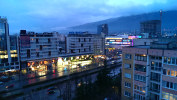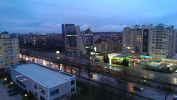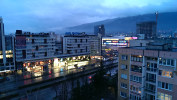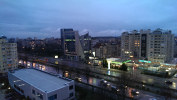 HTC One low-light camera samples: Normal mode and Night mode
We also tried the Xperia Z's burst mode, which showed better results in good light, but the lack of processing really shows here.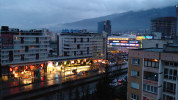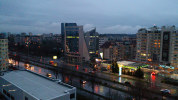 Sony Xperia Z low-light camera sample, Burst mode
For the next test we moved inside (where there was less light) and tried out Normal and Night, enabled the flash and tried Burst shot again.
With less light to work with the Sony Xperia Z really struggled. Photos are dark and grainy, with very little detail. Enabling Night mode made it worse - the camera underexposed the photos severely making them almost completely black. Getting some light from the LED flash helped things out, but the Flash is quite underpowered so there was still not a lot of detail.
We tried Burst shot as a last ditch measure, but this mode's lack of noise reduction proved catastrophic. Here's what that looks like (Burst with flash on is only slightly better):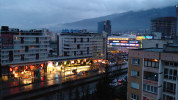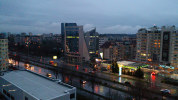 Sony Xperia Z low-light camera samples: Burst mode
The HTC One performed much better. For one, you can actually see the chart. Unlike the outside shots where there was still some decent amount of light, inside the Night mode made a noticeable difference, it really cleaned out the noise. The stronger LED flash also helped out and it filled the scene more evenly than the Xperia Z flash.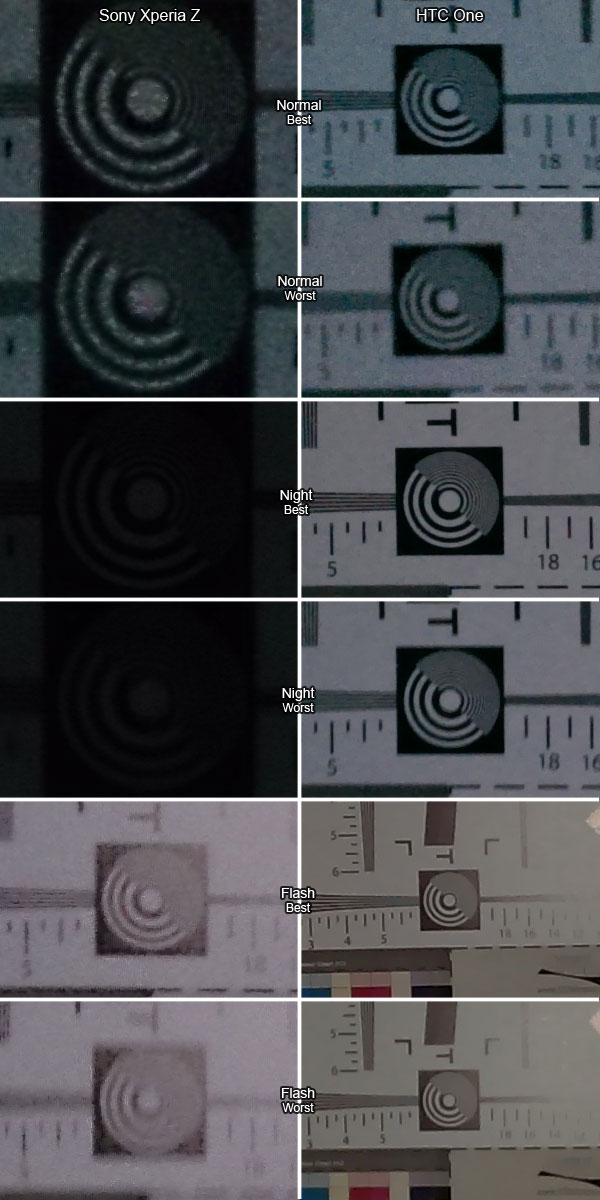 Here are the low-light chart shots we used to make the crops:







Sony Xperia Z: Normal mode (best and worst), Night mode (best and worst), flash (best and worst)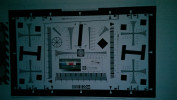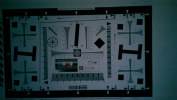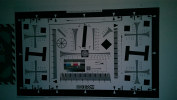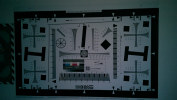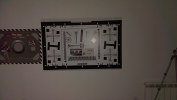 HTC One: Normal mode (best and worst), Night mode (best and worst), flash (best and worst)
If you dare, check out the Burst shots (with flash off and on) from the Sony Xperia Z. The lesson here is to never ever use Burst mode unless it's a nice sunny day.
Winner: HTC One. The One turned in okay shots consistently and does quite well in the dark. The strong flash and Optical Image Stabilization helped it quite significantly too.
Sony really needs to rework the camera software - a Night mode that makes things worse isn't acceptable. Also, avoid Burst shot for low-light shots, they need post processing to be on.