It looks like prospective HTC One buyers in the United States might not be able to choose a carrier if they want to enjoy the smartphone with 64GB of built-in memory. The aforementioned version will be sold exclusively by AT&T Wireless.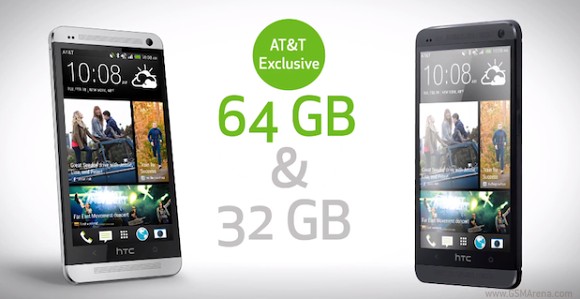 AT&T delivered the word quietly via an HTC One promo video, uploaded on its official YouTube channel. See it below.
There is no information on pricing or availability of the 64GB HTC One in the United States yet. All reports however, point at an April release
.
X
I wish there would be supplied to Papua New Guinea as well, will have to wait til december :(
D
The fact you say this means that your the one don't know real fact...what a laugh that you said all the htc combine cannot outsell sg3..what a joke..before Samsung switch to android..htc have sell many android phone..maybe you don't know cause will l...
D
You maybe right about 4MP camera will look bad if cropped, but if you think Ultrapixel is a gimmick, have you ever though of some of the software in GS4..some of it is a gimmick to...some of the user are not ready for it...One is the first to be usin...
ADVERTISEMENT