Final words
The AT&T version of the HTC One X has plenty going for it. The smartphone is just as beautiful and well put together as its global sibling, yet still manages to outperform it on almost every occasion. Comparisons aside, the Sense UI 4.0 offers top-notch user experience and the camera is a joy to use with its simple interface and a slew of available features. Feature-wise, one could barely ask for more than the AT&T exclusive smartphone can already offer.
Out biggest complaint about the AT&T HTC One X is the extremely limited built-in storage capacity of the smartphone. With only 13GB of available memory, quite a few users might find themselves being overly careful about the number of apps they install, or amount of multimedia they have on the One X. The limited storage may have worked fine for Apple and the iPhone, but Android users are a different crowd.
The 25GB of free Dropbox storage are not a complete solution to the abovementioned problem. After all, you still need to download the files before opening them on your One X. Not to mention that you might need to use you data plan for the exercise too.
The HTC One X for AT&T is priced extremely competitively at $199.99 with a two-year contract. Currently, the smartphone is easily the most capable Android device offered by AT&T – a status which will be maintained at least until the arrival of the Samsung Galaxy S III. In case you are not necessarily sold on using AT&T, here are some other options for you.
The HTC EVO 4G LTE from Sprint Wireless should definitely be on anybody's über-smartphone shortlist. The LTE rocking smartphone packs identical hardware to the One X for AT&T, but adds a microSD card slot and a superb dedicated camera button. The latest EVO will cost as much as the One X when launched in two days time, and is arguably the most complete Android smartphone on the U.S. market. We'll tell you all about it in a few days.
If 4.7" is too much screen for you, take a look at the HTC One S for T-Mobile or HTC DROID Incredible 4G LTE for Verizon Wireless. The One S is quite similar to the One X for AT&T, but packs a smaller AMOLED screen with qHD resolution. The latest Droid Incredible on the other hand is even more compact with a 4" S-LCD display. Both devices are solid alternatives to the One X, which should appeal to people with a knack for pocketability. They are also priced at $199.99 and, we promise, HTC won't mind if you choose either one.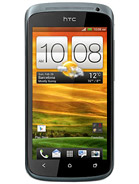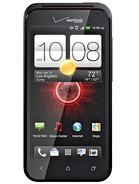 HTC One S • HTC DROID Incredible 4G LTE
All other smartphone alternatives currently on the market use older gen hardware and they are hard to recommend as they retail for about the same price. HTC have been clever to bring their big guns to the shelves before everyone else. Should you opt for a different manufacturer at the moment, you will need to settle for last year's hardware (and quite possibly, software). With plenty of people out there who buy a phone mainly for its looks, the HTC One X for AT&T is certain to develop a serious following. Thankfully, looks are not everything the HTC flagship has to offer. The smartphone is simply one of the most capable handsets available at the moment.