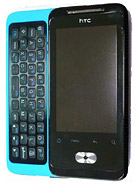 D
@Anonymous No, it's a screen protector. Check your sources.
?
that blue tag on the screen of the phone says "cancelled". this phone will not go in market.

O
Now, HTC, where is your budget QWERTY-smartphone? Cause, SE did there Xperia mini pro! Compact, good screen (16M colors). I will by the latter if you don't release something like that!
a
Looks don't matter if htc decides to put on gingerbread. It'll be a topseller too. Low end business model, good thinking. Qwerty necessarx, due to screen size
@
Dude!! certainly a kool phone.. the features are enticing but i doubt it will be hit(read looks). Otherwise, if this is not the final pic for the phone , m damn buying this piece!!

Anybody having what price it'l be launched at in India???
Any idea.... Hit me!!
r
this is not the final pic it will certainly change. did you forget the look of pro2 when it was rumored
m
what an improvement. lol. awesome phone indeed. you have my vote htc for fabricating this phone. 4 we are not all touch screen lovers. it wil be a delightful thing to own one in the future. well done htc
H
Yes, Yes, HTC, Yes. You got it this is the phone for many. Love the design and greatly need the functionality that this will deliver.
?
hhmmmm... im not really liking this addition to the htc family....
f
looking stupid & i will never ever think for sec to buy like this kind of mobile
J
its so good i will be buying that device as soon as it comes up i love pro phone thnx htc your the best of touch technology thnx HTC
X
Not looking that good........
Total of 12 user reviews and opinions for HTC Paradise.
ADVERTISEMENTS