HTC released three videos following the unveiling of the U11 on its YouTube channel. The first video reveals how the device was designed and built; the second shows us the most impressive features of the camera and the third is a delightful clip of hands squeezing objects, including the U11 itself.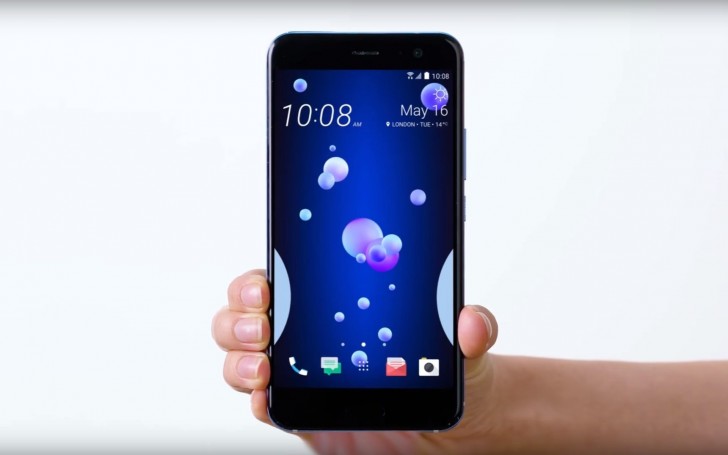 HTC went with the slogan "Designed to Stand Out" for the appearance of the HTC U11. The company says the phone was manufactured with "layers of highly refractive precious minerals" that were heated and bent under extreme pressure. The phone certainly looks great, and this type of build adds a to the IP67 certification.
The second video is titled "Capturing the Brilliant U" and shows some of the features the U11 has. You can squeeze to share voice-to-text messages, to shoot images or to start recording videos. The video also shows the Usonic feature that maps your ear for a personalized audio experience and active noise cancellation.
HTC U11 supports 360-degree sound, and you can pinpoint the exact source of the audio in real time, while the red dot is blinking.
The third video is the most artistic - it shows squeezing as a natural hand gesture and that's why the HTC U11 is placed right next to a dog toy, stress ball or a citrus fruit. It also reveals that you can map the Edge Sense to do various things like opening the Maps app or to play/pause music.
D
Nice peppy ads from HTC!
D
even i felt it that it was kind of kinky vid