Final words
It's been a long time since we last saw a phone exclusively targeted at women. Was the Nokia 6600 fold or the Samsung Diva the last ones?
Well, if you remember those, you are old enough to remember old jokes how women can't park and men hate advice. We're not so sure about that though. Men don't ask advice but they certainly read gadget reviews. As for the gals, we're sure they can handle gadgets well, even the big bad droids.
Speaking of which, the HTC Rhyme is not an Android - it's more like a Fembot. On a serious note, HTC don't like to call it a smartphone, let alone mention Android anywhere in the conversation. However women are clearly the HTC Rhyme's demographic whether HTC admits it or not. Rich in features and generously accessorized, on top of being quite attractive, it will easily connect with its target audience.
It doesn't look like a particularly hard one to make either. Decisively similar to the Desire S, the only actual difference being the updated Sense UI, the Rhyme is still keen on offering robust user experience and good performance.
It's the paintjobs and the set of accessories that help it stand out. Comes pricey for a single-core phone but all the extra stuff in the box certainly counts.
However, the HTC Rhyme comes with hefty price tag. If you happen to be looking a smartphone without using the word "smartphone" itself, there is probably no need to continue reading the next lines.
If you are still undecided, now we are going to explore the few options for you.
The dual-core HTC Sensation is the first smartphone to cost nearly the same as the Rhyme. It offers a bigger screen, a lot better hardware specs, a bigger camera sensor and less impressive retail package. Its fingerprints issues may turn out to be a problem for some, much like the notorious Wi-Fi signal death grip. But if you want a beast for your money, this is probably the right gadget.
We can't miss the Samsung Galaxy S II too. It has everything that Sensation offers in specs, but comes with the less eye-candy TouchWiz UI. It's got a better camera than the is better though and there are no problems with fingerprints or death grips. And there's the Super AMOLED Plus screen too.
There are lots of cheaper single-core droids out there as well – the Sony Ericsson's Xperia arc, the LG Optimus Black, HTC Desire S or the Galaxy S Plus.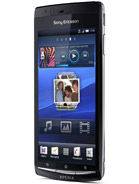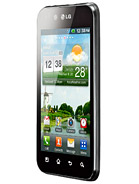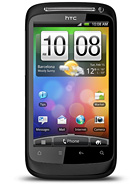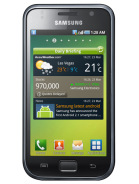 Sony Ericsson's Xperia arc • LG Optimus Black • HTC Desire S • Samsung Galaxy S Plus
We wondered at the beginning if men could be interested. Not likely, given all promos portray it as a ladies' gadget. Not even if they swapped the Charm with a car charger.
If we were to give buying advice, the ladies would love the accessories and the phone's looks. The features offered are quite good too. As for guys, well… you may be surprised. Some stereotypes are made to be broken, as @SassiBob would readily point out.