The HTC Rhyme has leaked through some press images on HTCInside. If you are wondering what this HTC Rhyme is then it is none other than the phone that we knew so far as the HTC Bliss.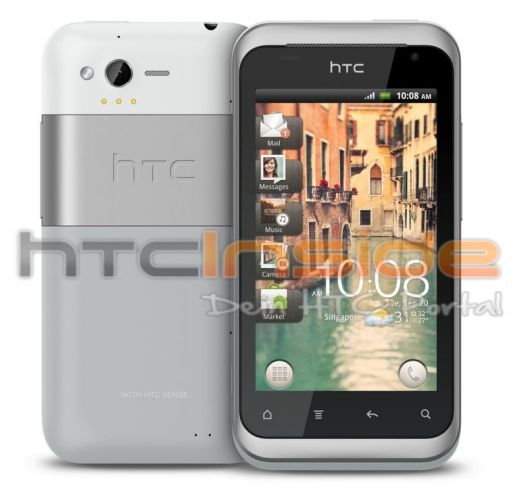 Yes, the HTC Bliss, which was expected to be targeted at women, but that may not be the case anymore. It seems HTC may have changed the target demographic of the device at the eleventh hour, with the change in the name and a more universal silver and blue color schemes being adopted instead of the sea green on the Bliss. But these changes could just be limited to a particular market.
The device seems identical otherwise to the Bliss, with a 3.7-inch display and the new Sense 3.5 running atop Android 2.3.4.
We are looking forward to seeing this phone on September 20, when there is a high possibility of it being launched, hopefully with a couple of other phones as well.
i
why do htc doesn't make LED backlit LCD?? It's much better than low contrast S-LCD..Will they say they cant find supplier?? There are so many LED screen manufacturer there in japan..Poor htc
k
whats the main difference between desire s other than the software updates??? if this comes in black then this 'll become more attractive like desire s.. Im sure this 'll be a good addition to the midrange..
k
Thank goodness they changed their mind with the target market. Why alienate the product to a single gender when you could change tiny bits like colors)to conform to everyone's desire? You wouldn't like to be seen with a lady's phone when you're a pur...
ADVERTISEMENTS