The HTC Ruby has been teasing us for a while now, we've seen spy shot after spy shot whether it be lurking sometimes in the background, sometimes in the foreground, even featuring a little T-Mobile branding here and there, but now it looks like HTC have finished working on the official press shots and Pocketnow.com have managed to get hold of one such image.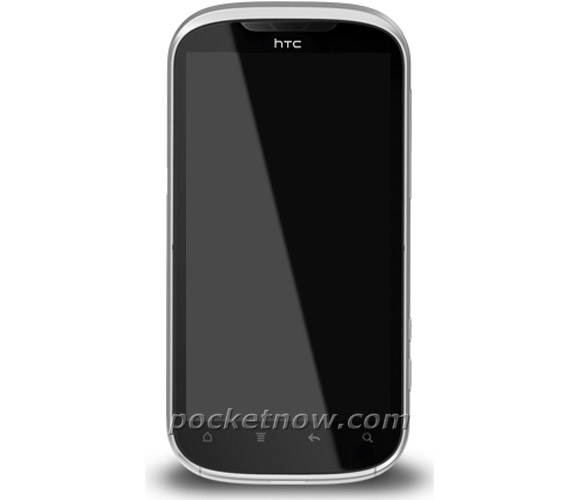 The Ruby last appeared in a host of shots from Thailand and we confirmed a few more specs that we'd already got wind of from the T-Mobile variant, intended to launch as the HTC Amaze 4G.
The Ruby looks to be rocking a dual-core 1.5GHz CPU with a gig of RAM, 16GB of internal memory, a 4.3" qHD display and an 8MP camera on the back. Software wise, we'll be given HTC's latest Sense 3.5 UI running on top of Android 2.3 Gingerbread, so nothing we didn't already know here.
What this means however is that the Ruby can't be far away from its official launch. There's every chance that it'll be the belle of the ball in the upcoming London event on October 6th and it'll probably make it's official debut as the HTC Amaze if it's following in its T-Mobile counterpart's footsteps.
Don't forget though, that we could also see the color co-ordinated Rhyme's UK debut, the pint-sized Explorer, the impressive Vigor and the thundering Bass all make an appearance, but until the 6th it's anyone's guess.
D
ROFL, nice one btw,it has a very good design
D
What did you expect? A built-in unicorn perhaps?!
ADVERTISEMENTS