You're a little early to the party, aren't you HTC Sensation? Well, come right in anyway. We wouldn't turn a phone with 1.2GHz dual-core Snapdragon and 4.3" qHD (960 x 540 pixels) S-LCD display away.
The HTC Sensation (codename "Pyramid") is up on Vodafone UK's site, before its official announcement by HTC (expected to come today). It's listed as "coming soon" and there's no price info but it does confirm some specs that we've only heard as rumors so far.
The first is the qHD screen – that is the 960 x 540 pixels resolution that is getting popular lately. The screen measures 4.3" and uses S-LCD technology. Supposedly, it's better than the Desire HD screen. The HTC Incredible S screen was a tangible improvement over the Desire HD, so obviously the HTC have the tech - at least in a 4-inch format.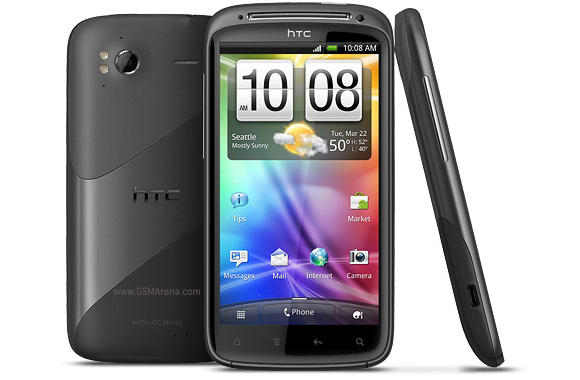 The second confirmed bit is the new 1.2GHz dual-core Snapdragon, which Qualcomm was eager to share on Twitter.
The HTC Sensation has an 8MP camera on the back and a 1.2MP front-facing camera. The main camera can record HD video ("HD" usually means 720p as opposed to "FullHD" but it doesn't say either way).
The HTC Sensation will be available through Vodafone in May in key European markets and they'll be the first in the UK to get it. Other retailers across Europe will get it in mid June.
We can't wait for HTC's event in London to start. That will give us the rest of the HTC Sensation specs. Are you attending?
Vodafone UK has already removed the HTC Sensation page, but Engadget has a nice screenshot. We guess the phone will be back online at the address below once it's officially announced.
?
amaaazingg phone.. :) :)
D
U ifanboy?? I did not even mention Apple.
ADVERTISEMENTS