Music and the beast
HTC Sensation XL review: Music and the beast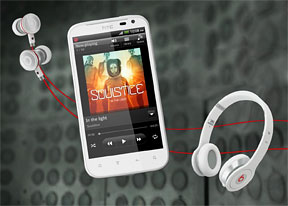 Final words
It's certainly nice to be able to choose between platforms. But while there aren't that many handsets to choose from in WP7 land, Androids come in all shapes and sizes.
Not that the HTC Sensation XL isn't pretty unique. With a massive 4.7" screen and solid aluminum build, not to mention the smooth running Sense UI, the XL can scratch your tablet itch. And your itch for a better portable MP3 player too.
It's not tablet-sized, but unlike actual tablets, there's always room in a pocket for the Sensation XL. And that screen is big enough for tasks like web browsing (the browser performance impressed us too) and reading texts.
The processor behaved admirably on most counts but the Adreno 205 GPU was a disappointment. The limited storage also might put a crimp in your movie watching (16GB still fits enough DVD-quality movies though and you have the option of using of HTC Watch).
The camera of the Sensation XL surprised us pleasantly though, by beating its Titan twin.
But sometimes a big screen is what you want and you're willing to turn a blind eye to the drawbacks. Here are some alternatives that offer a big screen too, plus a little extra.
The HTC Titan is the obvious alternative - it's more or less the same phone, but with the exciting Windows Phone Mango OS. It has most of the same weaknesses as the Sensation XL though and Windows Phone isn't as customizable as Android.
Then there's the Samsung Galaxy Nexus - 4.65" of 720p SuperAMOLED goodness are hard to resist. You also get more processing power (1.2GHz dual-core CPU, better graphics), it comes in 16/32GB options (memory not expandable) and you do get the latest version of Android - plus a promise for quick updates to the next releases.
The HTC Raider 4G has a slightly smaller screen - 4.5" - but it is qHD and you get a more powerful chipset (dual core, 1GB RAM), expandable memory, and MHL TV-Out. And let's not forget the LTE connectivity.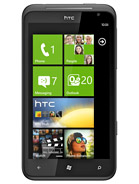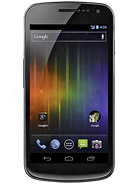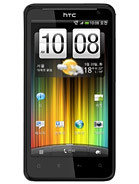 HTC Titan • Samsung Galaxy Nexus • HTC Raider 4G
The US also enjoys a couple of Galaxy S II variants - the Samsung Galaxy S II Skyrocket i727 and T-Mobile's Samsung Galaxy S II, both of which pack 4.5" WVGA SuperAMOLED Plus screens, fast dual-core CPUs, expandable memory and MHL TV-Out.
If you want to go even bigger – and we mean anywhere, not just America – there's the Samsung Galaxy Note. With a monster of a 5.3" WXGA SuperAMOLED, it's a Galaxy S II on steroids.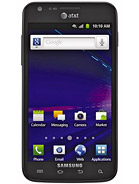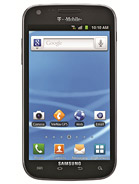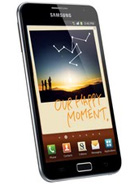 Samsung Galaxy S II Skyrocket i727 • T-Mobile Samsung Galaxy S II • Samsung Galaxy Note
While the Titan manages to get ahead of others within the rules and regulations of Windows Phone, the HTC Sensation XL is a tougher sell. It's got excellent build quality and a solid set of features, but it would be hard to recommend against any of the flagships, in whose category it's unfortunate to be. Still, it doesn't count entirely on luck. If you can't beat them, iBeats them.