In a deal estimated at $300 million, HTC have joined up with Beats by Dr Dre to 'introduce a new era in mobile audio'. Big words from a confident Taiwanese company, but they have fair reason to be.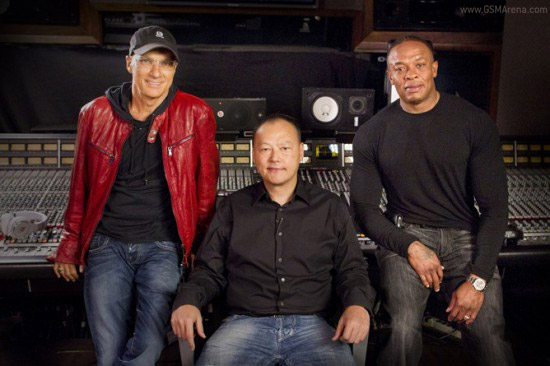 In a press release posted earlier this week, HTC announced that in a new partnership between HTC and Beats Electronics LLC, the two companies have been working together "to create superior mobile audio experiences for consumers, which will result in a line of HTC devices integrated with Beats sound innovations, available this fall".
The audiophiles amongst you will know that in recent years Beats audio have quickly grown in popularity, backed by famous rapper and producer Dr Dre. The company have distinguished themselves with popular artist branded products including, 'Heartbeats' by Lady Gaga, 'Diddybeats' by P.Diddy and 'Justbeats' by Justin Bieber. Apple Stores now use Beats headphones on many of their demo models and the brand has become well known for its bass-centric, high quality headphones.
The Beats brand has extended its reach with HP laptops featuring Beats audio, but HTC are the first mobile manufacturer to pair with the brand. The partnership aims to give HTC phones the edge in mobile audio, assumedly taking on the likes of Sony Ericsson's Walkman phones (although of course Walkman is the internal audio division of S.E.). Another obvious example of a premium audio company which joined forces with a mobile manufacturer was back in the creation of the Samsung Serene in 2005 and its successor the Serenata in 2007, but these were specialist devices, unlike the partnership we see here.
As mentioned in the press release, HTC Beats devices will begin appearing as soon as this fall and it's unclear as to whether all HTC's upcoming devices will support Beats audio, or as with Sony Ericsson, they intend to create specific handsets, designed with Beats audio in mind.
Here's a promotional video to celebrate the announcement, but bear in mind, hearing is believing and for now, we'll have to wait and see just how this will affect future HTCs.
Check out the source link for the full press release from HTC too.
D
two thumbs up for HTC-beats!!!!
j
i have the beats headphone i use with ma iphone so its not a big news for me
j
I hope HTC have plans for increasing battery life for their smart phone while signing this deal. There's really no sense in having a walkman with little battery life. Else many will just stick to sony and nokia for their music. It may not be the Beat...
ADVERTISEMENTS