Google's new Pixel 2 devices are each manufactured by a different phone maker. HTC made the Google Pixel 2 while the larger Google Pixel 2 XL was contracted by LG. However, this was not the plan from the very beginning. A new report shines some light on a canceled device, one that would eventually be released as the HTC U11+ on the morning of November 2.
According to The Verge "a source familiar with HTC" confirmed that the very HTC device that was announced early Thursday morning is synonymous with the Google device codenamed "muskie". The muskie was originally intended to be the direct successor to the Pixel XL while the "walleye" was to be the successor to the smaller-sized Pixel.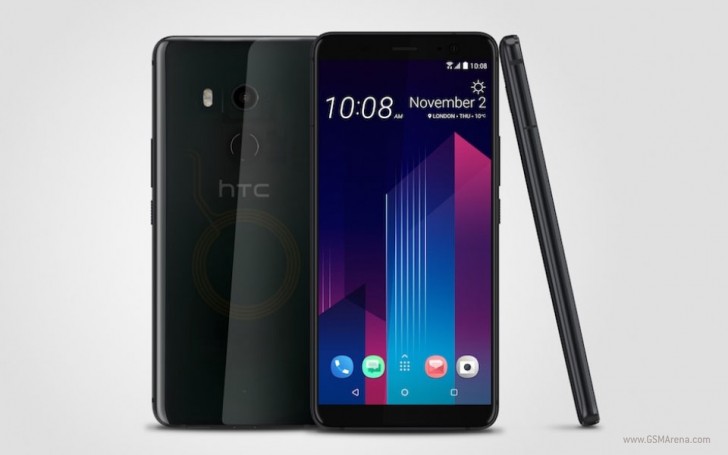 HTC U11+
Midway through development, a third codenamed device "taimen" (actual Pixel 2 XL codename) appeared, leading us to believe there were going to be three Pixel handheld devices released in 2017. Taimen first appeared in April when the three codenames appeared to all have a Snapdragon 835 CPU.
Later in May, taimen was spotted on Geekbench with the same CPU and 4GB of RAM, and was speculated to be an even larger Pixel device - either a tablet or smartphone that would succeed "shamu", the codename for the Motorola Nexus 6.
Next, in June, a report claimed that muskie, the codename from HTC that was to originally succeed the Pixel XL was abruptly cancelled, leaving behind the third codenamed device: taimen. This would eventually become the LG-made Pixel 2 XL.
We wonder why Google acted so suddenly. Perhaps it wanted both devices to have an OLED display and LG already had an OLED 18:9 display on the V30. Meanwhile, HTC leaned toward using its Super LCD 5 display, which is what the 6-inch HTC U11+ is sporting.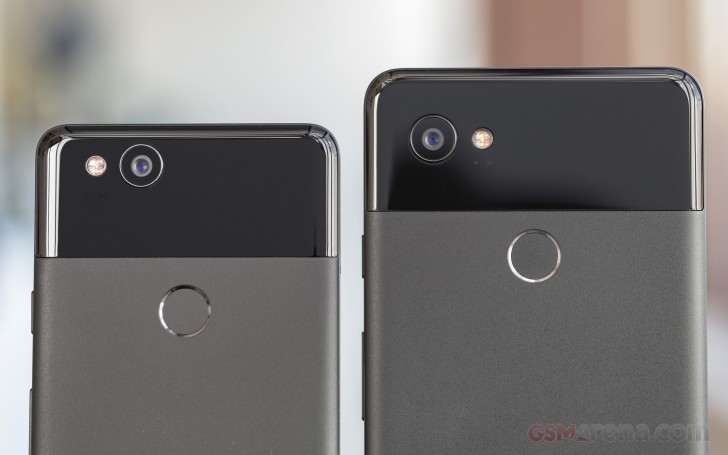 Pixel 2 next to the Pixel 2 XL
In hindsight, things might have gone a bit smoother if Google went with the same manufacturer for both models of the Pixel 2. It takes more effort and is a bigger risk to have to oversee two partners to create similar devices for the same launch. After all, the Pixel 2 XL has gotten a lot of criticism for its various display qualms with first adopters including burn-in concerns and appearance of muted colors.
If we take a look at the HTC U11+'s new design, some of its design choices are not synonymous with HTC flagships in the past. Particularly with the company's first 18:9 display and the removal of capacitive navigation keys in favor of on-screen buttons and a rear-mounted fingerprint scanner. One which reportedly feels similar to the one on the Pixel 2 XL.
N
I say to Google n HTC...pls undo whatever restriction they have on the availability of the U11+ to many markets. This one phone can do HTC a lotta good sales wise during this holiday sales season. Finally HTC has a phone that many will like to buy r...
H
True and agree with you about OLED even Samsung Super Amoled not that good to be honest after my experience with S8 plus and ordinary S8 and both comes with reddish tint and some unit with greenish tint. Right now I'm using G6 with IPS and I can see ...