First impressions
The HTC U11 Life will be sold for $350 unlocked in the US - half what a flagship costs, says HTC. The phone certainly falls on the premium side of the mid-range segment.
We could see someone picking one up instead of a Pixel 2 with Google's poor handling of the launch of its new flagship. But then there are some excellent stock Android phones that launched recently, so it's not without competition.
Can the U11 Life beat the Moto X4? The noise-canceling headphones in the retail package certainly give it a leg up and HTC has the upper hand in pricing (especially if you go with T-Mobile). We do wish HTC kept the stereo speakers as they would have made this easier to position this as an audio-centric phone.
Another angle would be get the Life as a camera phone. It won't displace the flagship U11, but we saw solid performance in both day and night photography, selfies turned out quite good as well. You can add HDR Boost and 4K video to the list of things we liked about the camera.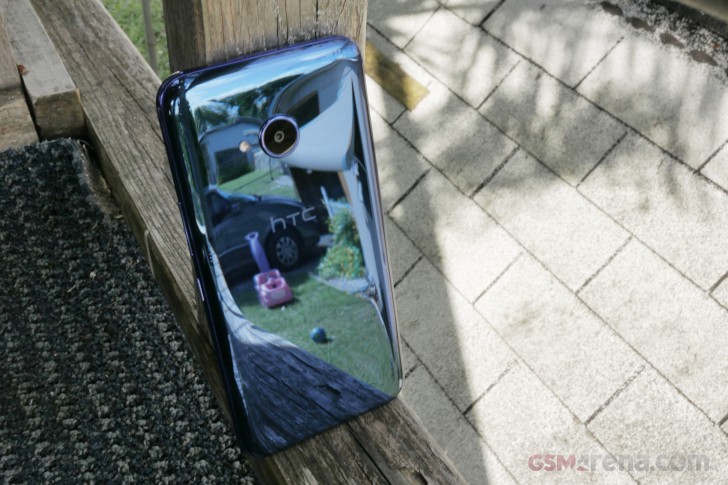 As before, the Edge Sense is a bit of a gimmick but the Google Pixels have it too. It's not the first time we bring up the Pixels and it has more to do than just HTC building the little one.
Android One (available outside the US) makes the HTC U11 Life an affordable alternative to the Pixel 2, not to mention one you can actually buy. Sure, the chipset isn't nearly as fast but the majority of people don't need that level of performance anyway.
You're getting a solid screen, waterproofing, better audio out of the box and one solid camera (if not quite Pixel-great). It seems that HTC got quite a lot right.