Earlier this month we heard that the HTC U11 Life will cost around €400 and now a new rumor narrows down the price range and offers a few additional tidbits.
A new image of the device shows off the "Brilliant Black" color option, which shows a bit of a greenish tint, similar to the bigger U11. The other two color choices are Sapphire Blue and Ice White.
Now the price - €369 for the model with 3GB of RAM and 32GB storage. There will be a 4GB/64GB option available in some regions presumably at a premium. Does that feel like the right price for what the U11 Life has to offer?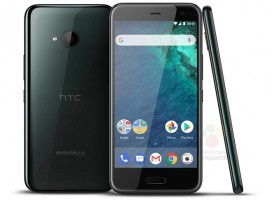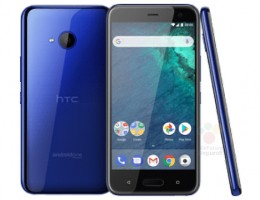 HTC U11 Life in Brilliant Black and Sapphire Blue
As a reminder, we're looking at 5.2" 1080p screen, Snapdragon 630 chipset, IP67 waterproofing, EdgeSense and Usonic headphones in the box. The phone will launch with Android 8.0 Oreo out of the box.
This lite version of HTC's flagship will come with two 16MP cameras – one on the front and one on the back. Both will have f/2.0 lenses.
Keep in mind that an HTC U Play is around €230 (it started at €470) at the moment while a Galaxy S7 or LG G6 is €400 or so. HTC will have to put on a pretty good show on November 2 to justify this (admittedly unofficial) price tag.
Source (in German)
a
i've both htc 10 and htc u11, and i still have 2 nexus tablets (first and 2 gen). i miss constant updates from nexus line. htc updates are "bad" for my taste...3 times a year is not good enought on my book. at least here in europe. the problem is all...
a
good for you. i dont put ROMs that i dont know, and dont know what they do on the background...if you knew how easy for a ROM builder to get all your data without you even know it...smartphone companies already collect data without your knowlage, at ...
B
630 and 660 are both 14nm :D 821 is better at all levels than 660 maybe just a little bit. But for a same price why whould anyone take 660. About the support and comunity just think how many phones are there with 630 and 660 compared to 820-821. All ...
ADVERTISEMENTS