HTC found a creative way to tease the unveiling of its new phone – a photo of its components. We're most likely talking about the HTC U12+ with the U12 Life perhaps involved in some fashion. Either way, the new device(s) will be shown at a May 23 event.
Update: As some people pointed out, the components on HTC's teaser post aren't part of the upcoming HTC U12. In fact, this is not HTC hardware at all so we are basically back to the drawing board regarding how many cameras and what kind of connectors the phone will have. Still, HTC made a good point about the specs not being an essential part of a good smartphone and in a clever way.
Original story follows:
The components can tell us plenty. You can see two small camera modules near the top, likely the front camera. Then there are two larger modules (to the left and to the right), which would combine to form the main camera.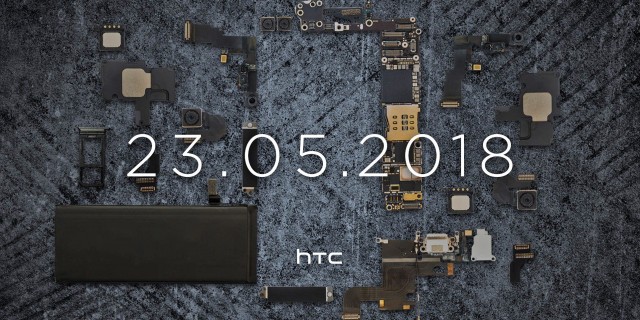 The components of an HTC U12+ (click for full size)
But then there are two more components with ribbon cables and what seems to an LED. Six cameras? Probably not, but the HTC U12+ suddenly became more interesting.
As for the cameras, the main shooter will features a 12 MP + 16 MP UltraPixel camera (with f/1.5 aperture), the front camera will be 8 MP + 8 MP. Both should have OIS. You can check out these leaked camera samples.
You can see the card tray to the left, a dual hybrid tray so we know the microSD card slot is safe and sound. And of course the USB-C port is alone, no 3.5 mm headphone jack here.
You can also see the motherboard – rumor has it that it will house a Snapdragon 845 chipset with 6 GB to 8 GB of RAM. The screen (not pictured) will have a 5.5" diagonal and QHD+ resolution. The unlabeled battery will reportedly have 3,420 mAh capacity. That's what the leaked specs say anyway.
b
Absolutely! How else would you use it? I mean, if you're holding the phone in your hand, its decent to use, but if you're not physically holding it, it's worthless!
?
thanks to jerryrig everything, we now even know what the insides of a phone looks like
T
These are Iphone hardware components 99%. I recognize them from a mile away.
ADVERTISEMENTS