HTC has just released its U12+ flagship smartphone and DxOMark has published its assessment of the dual camera. The Ultrapixel camera got an overall score of 103 points on 106 for its still photos and 95 for video recording. This puts it in second position, right behind Huawei's P20 Pro.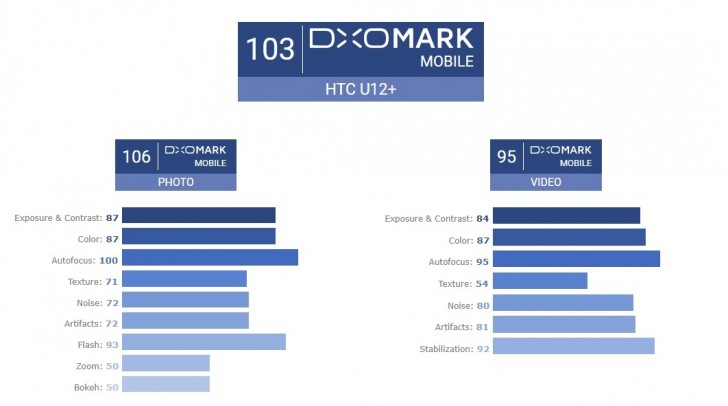 The review says that HTC's latest flagship is right up there with the best in the industry with excellent sharpness and rather good dynamic range. The U12+ was also found to strike a good balance between texture and noise.
What really stands out, however, is the lightning-fast and accurate autofocus and the solid 2x zoom performance. DxOMark says the latter is the best in class.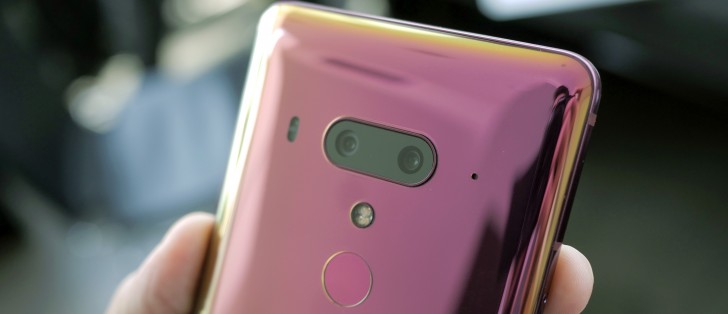 All the pros listed in the still photography department apply to the video recording as well - effective stabilization, fast autofocus, excellent exposure and dynamic range and also low noise in low-light conditions.
But just like every mobile camera, there are some trade-offs, although most of them are minor. The review concludes that there's loss in detail with the optical zoom in low-light conditions, visible artifacts in HDR images and noticeable noise in stills with insufficient light.
D
What a world, the 14 years old kid of a building worker tells me, I know nothing about the camera.
?
So true some people doesn't know about cameras and they think only that bigger sensor means better camera and forget about software and camera software optimization.
?
Hahaha what a joke if you think that all about camera hardware then you don't know shit about camera.
ADVERTISEMENTS