Telephony
Sense UI includes a straightforward dialer. There are five tabs: Call History, Phone, Favorites, People, and Groups. The cool thing about this dialer is you can switch between a number pad and a full keyboard.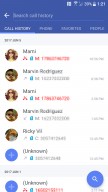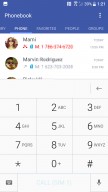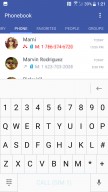 Call History • Dial pad • Switch to keyboard to search contacts
This way, you have an option to use either the number pad to search alpha-numerically or the keyboard for a more direct approach.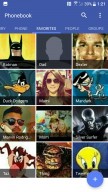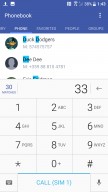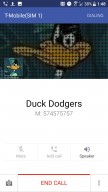 Favorites • Alpha-numeric dialing • In-call screen
Keyboard - TouchPal
HTC's keyboard of choice is TouchPal. There are many options, tweaks, customizations, and features that will satisfy any power user. Swipe-gesture typing is supported on TouchPal.
You can access most of the setting and toggles from the TouchPal logo in the upper-left corner of the keyboard. Here is where you access resizing, appearance, keyboard type, language, and many more settings and features.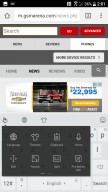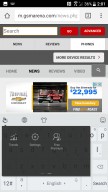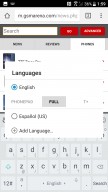 Options • More options • Language and layout selection
There are a total of four keyboard layouts including a T9 number pad with word prediction, T+ which combines two letters to a single key, and there's a split keyboard. While some of these layouts may seem weird to you, they may be more optimized for Traditional Chinese, the national language of HTC's home country: Taiwan.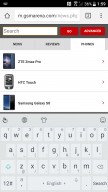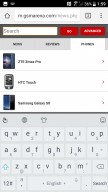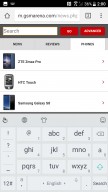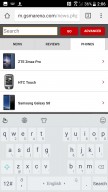 Standard • T+ • Alpha-numeric T9 • Split keyboard