Excellent 12MP camera
The HTC U11 was given a DxO score of 90, the highest of any smartphone at the time of publishing. Though, we know that this may not mean much since not all smartphones are actually rated by DxO.
Even if we put scores aside, the U11 has a really compelling camera. Although the pixel size has been reduced from the HTC 10's 1.55 microns down to 1.4 microns, there's now a wider aperture of f/1.7 which helps let more light in. There is also Dual Pixel auto focus, which is as fast as the Galaxy S8's.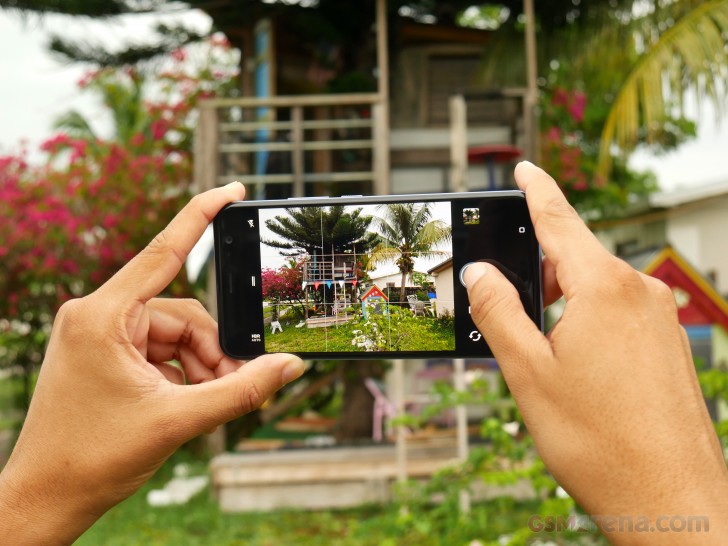 Again, just like the Samsung's latest Galaxy S8 duo, the HTC makes use of image stacking for both the front and rear cameras.
And much like those same phones, HTC U11 features Optical Image Stabilization (OIS) on its main camera but there is no such on the front snapper and there is no auto focus either (unlike the HTC 10). Let's hope that the high resolution of the front camera (16MP) along with the image stacking technology will be able to make up for those.
The U11's camera interface is quite simple. Everything is organized into a drawer of modes and settings on the left. If it doesn't make sense at first, imagine that this drawer is the hamburger menu of any other app.
When the drawer is hidden, you have shortcuts to the essentials: flash toggle, HDR toggle, Gallery shortcut, Video mode, and Front camera.



Camera viewfinder • Drawer with modes and settings
There's a Pro mode for those who want more control over the camera. It comes with adjustment sliders for white balance, exposure compensation, ISO, shutter speed, and focus. RAW capture is available as well. Shooting in Pro mode will also save a RAW version of the photos you take.



Pro camera controls • Save up to 3 manual settings
The Drawer will also show you additional options for whichever mode you select. The camera app offers a dedicated video viewfinder so you'll see both 3D audio and Acoustic Focus options. We'll get to these in the video section below.
HTC's camera app does not offer the ability to change the frame rates that video is recorded in. The drawer only gives you the option to change the resolution. There is also no way to toggle video stabilization on and off. HTC took a bunch of these advanced options out to keep the interface simple. If you were expecting to record anything in 60 frames, or get rid of the severe field of view cropping and slight jitter while shooting 1080p from a tripod, you'll be disappointed.



Video viewfinder • More video options in drawer
Image quality
Before we get into detail about HTC U11 camera, we have a detailed comparison to the Galaxy S8+ in a dedicated article so make sure you check that out if you haven't already.
Shots taken with the U11 look great. Colors are well represented but not oversaturated, dynamic range is excellent and the exposure is metered very well in situations with contrasting light. HDR Auto greatly helps in this regard, although it didn't always spring into action automatically when it was needed, so we found ourselves toggling it manually from time to time.
Similarly to the Google Pixel, the U11 uses an HDR algorithm called "HDR Boost". Whenever you have HDR or HDR Auto mode enabled, the camera constantly snaps images in its buffer and analyzes them even before you press the shutter button. If the scene needs any correction in light, these frames will be stacked up to produce an image which has noise reduced, shadows filled, and highlights recovered, all while keeping a natural look.
As chance would have it, the weather has been particularly cloudy these past few days, so most of our newer samples lend themselves well to an HDR treatment. We have to say, the results are quite good.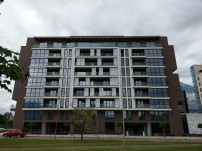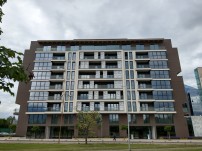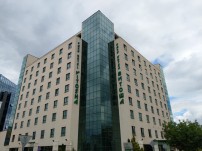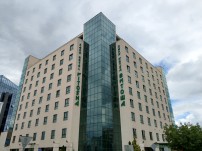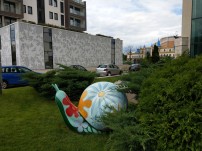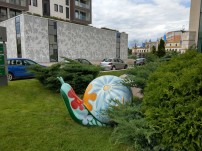 HDR Off • HDR On • HDR Off • HDR On • HDR Off • HDR On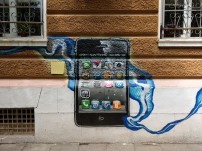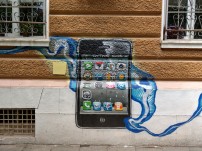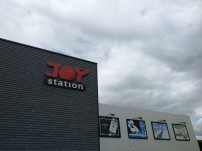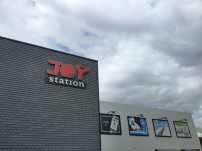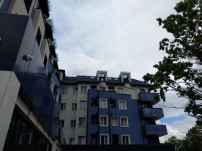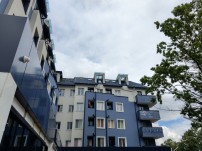 HDR Off • HDR On • HDR Off • HDR On • HDR Off • HDR On
Even in these sub-optimal conditions, the HTC U11 handled itself well. Images show great edge to edge sharpness and there is plenty of detail to go around.
We're really happy to report that images produced with the U11's camera look clean, well exposed, and color toning is almost always spot-on.
For further pixel-peeping, here are a few links to our photo compare tool and its extensive library of devices.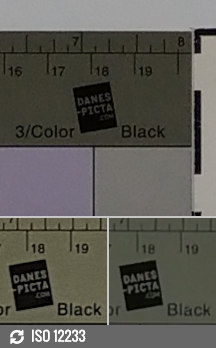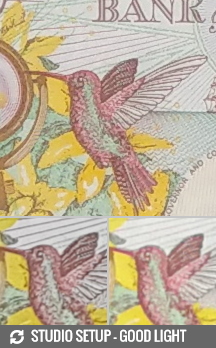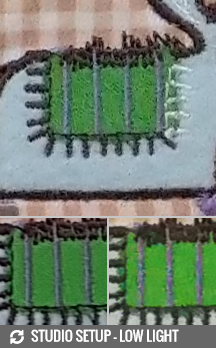 HTC U11 vs. Samsung Galaxy S8 vs. Huawei P10 Plus in our photo compare tool
The U11 captures decent panoramas, but nothing to really phone home about. Stitching defects are not uncommon. On the flip side, you do get a decent amount of detail and plenty of resolution.
Like we already mentioned, the 16MP front facing camera on the U11 lacks the convenient autofocus feature of its HTC 10 predecessor. It also sits behind a dimmer f/2.0 lens. Either could easily be considered a downgrade, which doesn't exactly look good on a brochure, so HTC is focusing on the higher MP count.
To be fair, the levels of resolved detail are really great. And while the autofocus feature is a sore absence, the selfie snapper seems to be properly tuned to focus at an average arm's length.
As far as additional selfie features go, HTC only offers a beautification slider. There are no fancy stickers or any other similar "teenage bait", like on the Samsung Galaxy S8, for example. The beauty filter is rather toned-down as well.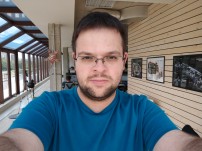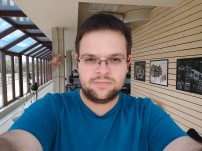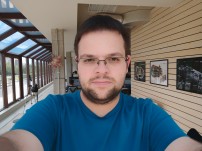 Beauty filter off • Beauty filter medium • Beauty filter high
Video Recording
Once again, it is kind of hard to accept that HTC's 2017 flagship offer is limited to 30fps video capture, regardless of resolution. Update 22 Aug 2017: HTC is seeding an update, which adds 1080p@60fps video recording. Still, we can't really scold the 4K samples we captured with the U11 in any other aspect. They are really sharp with great colors and plenty of detail. Throw in the blazing fast Dual Pixel autofocus and the Samsung Galaxy S8 parallel practically surfaces by itself. As we mentioned in our dedicated shootout, the pair of flagships are really neck-and-neck in this department.
1080p video pack a serious punch as well. Just like 4K samples, which keep a pretty steady bitrate of around 54 Mbps, FullHD ones hover very slightly around the formidable 20 Mbps mark. Detail is plenty as well.
You can download a 2160p (10s~66MB) and a 1080p (10s~20MB) sample for closer inspecion too.
We also did try how the new Acoustic focus works. If you zoom in while recording a video, the sound recording will also adjust the gain so the sound coming from your subject is clearer and easier to hear even if there is a lot of ambient noise. The usefulness of the feature will largely depend on whether you are used to zooming while recording video, but if you are, we can confirm it works quite well and just as advertised.
Last, but not least, we have the HTC U11 in out 4K and 1080p video compare tools for all your examination needs.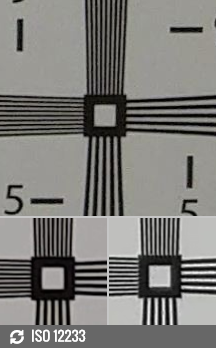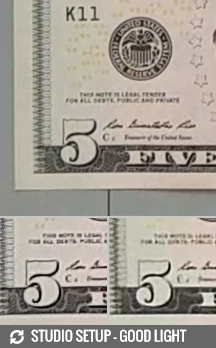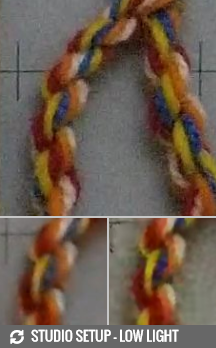 HTC U11 vs. Samsung Galaxy S8 vs. Huawei P10 Plus in our 4K video compare tool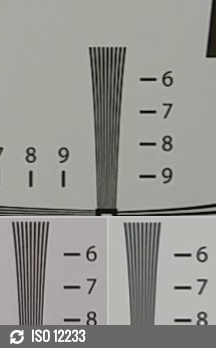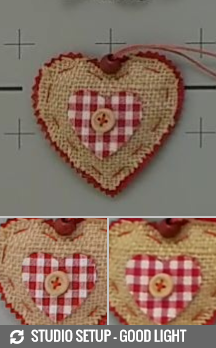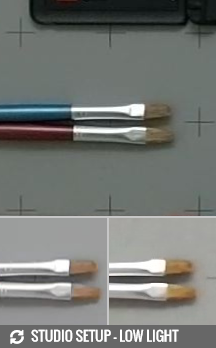 HTC U11 vs. Samsung Galaxy S8 vs. Huawei P10 Plus in our 1080p video compare tool