HTC U 11 appears in an early teaser video that shows off its Edge Sense feature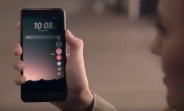 HTC has already distributed invitations for the company's newest flagship device. Originally spotted as the HTC Ocean (its codename), the HTC U 11 will feature touch-sensitive edges on either side of the display which will perform different actions based on the gesture used.
A recently discovered video shows a teaser of how the technology would work, although no mention of the new flagship's name is made. At the very end of the teaser – which we'll get to in a second – we are greeted with a plain HTC logo.
The premise of the video isn't the narrative of the year, but it at least shows off the unannounced phone in action. A couple walks up to a restaurant that might be where they stop to eat. The male takes out the U 11 and pressing on edge opens what looks to be a quick-launch menu within the launcher. After scrolling to find Yelp in this quick launcher, the couple decides they want to eat at some other restaurant.
The female then asks for the phone from the male and accesses the camera from that same launch menu (on the right edge, this time). A selfie is taken and they both proceed to find the restaurant from Yelp.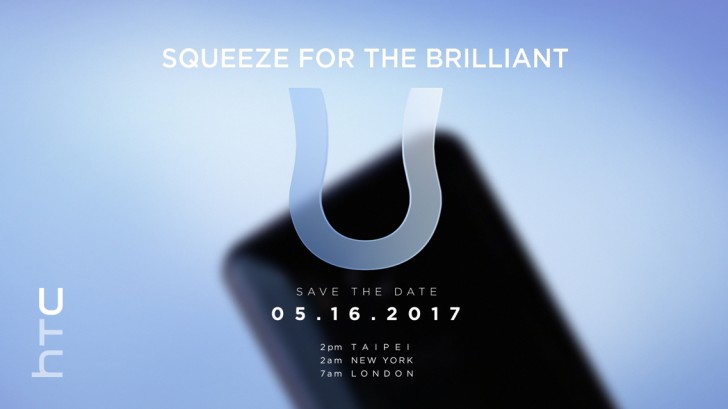 Official launch date for the HTC U 11 and its squeezable sides
This is only a glimpse of what the HTC U 11 would be able do and, honestly, the first video that leaked back in September shows off Edge Sense much better.
Briefly looking at the specs, we have a Snapdragon 835 chipset, 5.5-inch QHD display, 12MP camera, 16MP front-facing camera, 64GB or 128GB of expandable storage, and it will run on Android 7.1 Nougat. The U 11 will be announced in Taipei on May 16
Thanks for the tip, Isle!
N
the problem isn't the "concept" is the aplication ;)
S
Interesting proposition but no headphone jack means no more than a passing interest for me..! If it had a jack, I will be front of the queue....
S
This is a good idea, but like someone said, it will be copied, actually, not copied but similar ideas are already possible and are available in the play store. Also ZTE Nubia has similar features on their phone going back to the ZTE Nubia Z9 As ...