HTC definitely captured a lot of attention at this year's MWC. Now the Taiwanese tech giant needs to strike while the iron is hot and capitalize on the hype its new One M9 flagship generated. This is presumably what is going on in the US branch at the moment.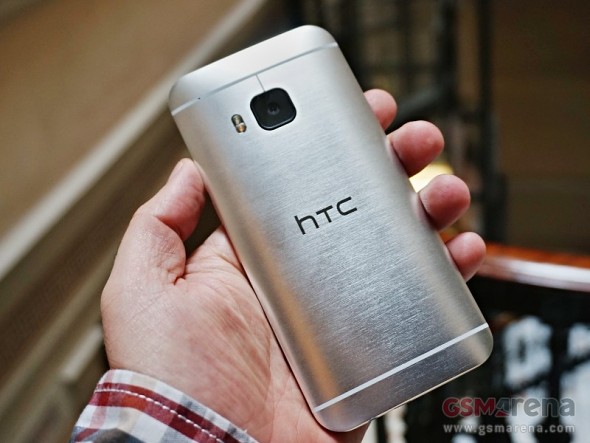 An announcement event will be held in Seattle tomorrow, March 18 and HTC is promising "big news". The event is entitled "HTC Uh-Oh Teaser" and it will most likely be the venue at which the company officially announces the release on the One M9 in the US.
Going to be an exciting week. In addition to NCAA tourney, HTC has a BIG announcement for US customers on Wednesday. #HTCOneM9

— Jason Mackenzie (@JasonMacHTC) March 16, 2015
The event, however, might not be so straightforward as HTC America's president Jason Mackenzie has led us to believe. In a couple of Tweets he talks about a "big surprise" about the One M9 in the US. This has led to a lot of speculations. Perhaps HTC still has a few tricks up its sleeve and has saved some news for after MWC.
Wednesday, March 18th. Be ready! Big surprise about the HTC One M9 in the US. You're going to love it! Never been easier to choose HTC One

— Jason Mackenzie (@JasonMacHTC) March 16, 2015
Rumors have been floating around about a QHD display option for the One M9, which would definitely appeal to a lot of users and broaden the market. Or perhaps the One M9 will come with an exclusive accessory and perhaps, even a new trade-in program for the new flagship, similar to the alleged Apple endeavor we talked about earlier.
But we can't really be certain until the event takes place, tomorrow. If you are interested in what HTC has cooked-up, you can follow along with the live stream below.
There are still 20 or so hours to the presentation and until then all we can do is guess and ponder. What do you think HTC's "big news" will be?
?
I use a pare of sennheiser hd 800s which I will sometimes run off my phone so actually the 20w amplification is great thanks.
N
Who need qhd in 5 inch scree? It sounds like 20w amplification for earbuds :) Fhd is good compromise between image quality and battery life.
ADVERTISEMENTS