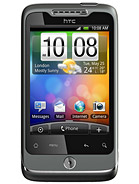 r
Pomsee, 11 Aug 2012my htc wildfire has a sim lock it keeps asking for a pin lock anyone has it pleasejust call ur sim customer care..tell them about sim lock.then give them a number which is printed on the sim then they will give u a puk number ..just fil that puk number and ur sim lock has been unlocked
P
my htc wildfire has a sim lock it keeps asking for a pin lock anyone has it please
B
I have owned this phone for a year, its pretty good but a little slim for a mans hands but does most functions well. Larger games arent as fluid but performs well.
A
This phone is already on sale from July 1, 2011. All specifications are correct but if you have the 3.5 jack. I work for Open Mobile in Puerto Rico and we start selling July 1st.
?
This phone looks awesome! I hope it will be available in Malaysia soon :D
T
It's EXACTLY the same as the Wildfire but with CDMA for US use. The Processor is the same but with CDMA capabilities :)
F
This phone spec-wise looks like a copy of Wildfire with just 2.2 version of Android
Total of 15 user reviews and opinions for HTC Wildfire CDMA.