Final words
The whole S lineup by HTC is under clear instructions not to be too generous with the upgrades. The Wildfire S takes that almost literally but isn't afraid to smuggle in something that's actually worth it. In our case here, the screen is the major beneficiary: it retains the 3.2" diagonal but gets a welcome boost to HVGA resolution.
For the record, processor speed (from 528MHz to 600MHz) and RAM (from 384MB to 512MB) have also been upgraded, but not enough perhaps to make much difference.
Let's stay focused though on the most important thing about the Wildfire S. It's (hopefully) an inexpensive droid that offers some premium goodies. You get an excellent build and the latest Android 2.3. Sense is a great skin to have and so are some of the custom HTC features (the HTC Hub and HTCSense.com integration).
With a variety of available colors, it will be easy for the new Wildfire S to connect to its young audience. Not least, it's among the few smartphones that can be attractive to the ladies too.
Another point in favor is that the major competition is still to be released. The good news is the Wildfire S has still a few months to enjoy before the new 1GHz, Gingerbread-powered and HD video enabled Xperia minis start to hit.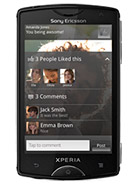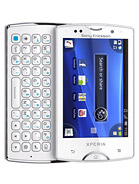 Sony Ericsson Xperia mini • Sony Ericsson Xperia mini pro
In the meantime, there're cheaper and no less powerful droids to worry about. The Samsung Galaxy Ace might be just what you need – except that it's not actually a mini phone. The similarly priced Ace offers a 3.5" HVGA display, an 800MHz processor, a 5 megapixel camera and lots of connectivity goodies. It is currently running Froyo by default, but Gingerbread is already in the air.
The LG Optimus One and the Samsung Galaxy Gio are options to consider too. The Optimus One offers similar processing power as the Wildfire S, while the Galaxy Gio boasts better CPU. Both of them have 3 megapixel still camera though and the level of customization isn't even remotely comparable to HTC Sense.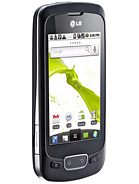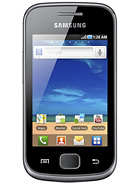 LG KP Optimus One • Samsung Galaxy Gio S5660
Finally, the Facebook-centric Salsa, which we met at this year's MWC, is a fellow member of the new generation HTC midrangers. The main differences are the level of Facebook integration and the bigger 3.4" screen on the HTC Salsa. It's yet to be officially launched though.
There's no question HTC needed to update their lower midrange lineup. Maybe they could've done better than the Wildfire S and probably they're already working on it. Meanwhile, they're ready to give a good enough deal to users who don't necessarily need to squeeze every last drop of speed and performance out of their phone. The Wildfire S is a charming little handset that will rather be friends with than try to impress its potential users.