According to a report in The Financial Times, HTC and Amazon are working together on an upcoming smartphone. The article goes further to point that there are three different devices in the works, with one of them being in advanced stage of development.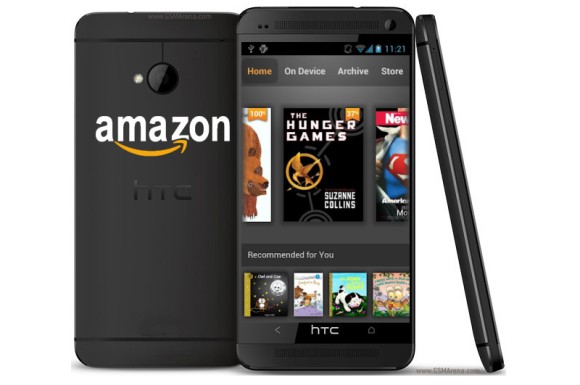 Amazon has not responded to requests for comment on the report, though it stated that it has "no plans to offer a phone this year". HTC's chief of marketing Ben Ho also declined to comment on the Amazon partnership, but said that the manufacture is "always exploring new opportunities".
A partnership with Amazon could give HTC a break from its troubles, as the device will likely be a high-volume product which will give the ailing company's balance sheet a welcome boost. It will also represent a back to basics approach for the Taiwanese manufacturer, which made a name for itself by producing hardware under different brands.
As far as Amazon is concerned, a potential cooperation with HTC will signal an even more aggressive stance towards the market for mobile devices. The current family of Kindle Fire devices has been developed in-house by the retail behemoth.
R
This move is necessary move HTC, otherwise Lenovo will acquire them.
B
Orientphone 6 is the perfect clone of HTC One but with inferior specs and 16000 is an inferior benchmark thesedays. By the way, it's China only.
S
WTH,According to this list : In 2013 HTC One sold over 40 Million and the S4 sold over 39 Million and HTC is still struggling ... Is this even accurate?