HTC's Windows Phone 8 roadmap has leaked out, revealing three models with the freshly announced Microsoft OS in the pipeline. In a fashion, similar to the Android running HTC One series, the Taiwanese company will release an entry-level, upper mid-range, and a full-blown flagship handsets.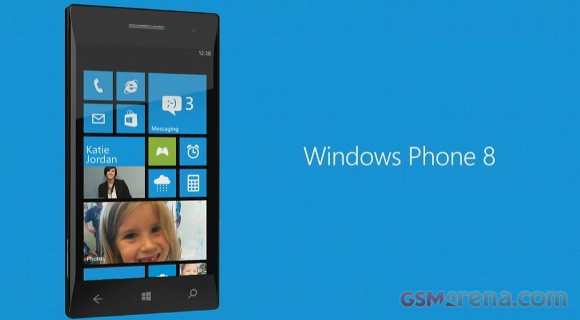 The HTC "Rio" will sit at the bottom of the range. The entry-level device is expected to sport a 4" WVGA display, 5MP camera and 14.4Mbps HSPA. The CPU will from the Qualcomm Snapdragon S4 line, coupled with 512MB of RAM.
The HTC "Accord" will sit in the upper tiers of mid-range devices. It will feature a 4.3-inch 720p Super LCD 2, 8MP camera with 1080p video capture, 42Mbps HSPA+, and NFC support. The CPU in this one will be a dual-core Snapdragon S4 silicon, to go with a gig of RAM.
The HTC "Zenith" will sit on top of the company's Windows Phone 8 range. It will feature a 4.7" S-LCD2 display and 42Mbps HSPA+. The CPU will reportedly be a yet to be announced quad-core beast from Qualcomm. The rest of the "Zenith" specs will be in line with those of the "Accord".
All in all, it looks like an exciting Fall season in the making for all HTC and Windows Phone fans out there. As always, we'll keep our ears to the ground for more info on these devices.
I
Please do quote me then and let me know what i directed at you!
D
Liar, read what you wrote again. Just go away. This site was much better before you turned up.
i
Your comments are unfounded, and i never directed anything at you so it was nothing really to do with you was it??? Rhetorical question, i dont expect you to understand. Can we get back onto the subject of the article now?
ADVERTISEMENTS