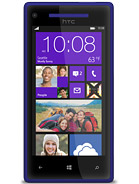 s
AnonD-70834, 10 Sep 2012I still want FM Radio in my High end phones. I can listen to a local station and not have to w... moreYou must better get Htc one x it got all specification
D
I still want FM Radio in my High end phones. I can listen to a local station and not have to worry about killing my data or being on Wifi. If i am on the bus, i can listen to something that's not on my phone, without costing me a ridiculous amount of money.
n
I too want radio. How can people say a device is high-end when it's missing features!?
?
4.3 inch isn't impressive anymore, we want 4.7 or more... Come on HTC!
?
windows phones are going to be the next big thing for smartphones.with the grouwing interest among programmers the app market in just getting bulkier.
?
Anonymous, 07 Sep 2012what is wrong with this people???NO RADIO and NO JAVA???come onif u really want to listen to radio or playing java files then go for cheap phones with your ancient thinking. .........!!! so bad to know dat some people also want radio in high end devices. ...
Total of 1269 user reviews and opinions for HTC Windows Phone 8X.