The HTC Windows Phone 8X is still hot off the announcement stage and we weren't hoping for camera samples to appear so early.
The new smartphone is touted for its 8 megapixel camera with a backside illuminated sensor, wide f/2.0 aperture and 28mm wide viewing angle, so we were quite excited to see some real-life shots.
From the looks of it, the HTC Windows Phone 8X delivers some sharp photos, though the noise suppression clearly leaves its marks on the really fine detail. The macro shot reveals some really close focusing and a nicely shallow depth of field.
As you'll notice, the shots are not full 8MP because they've been shot in 16:9 mode but nevertheless, they most certainly convey the full capabilities of the camera.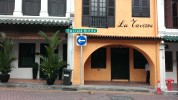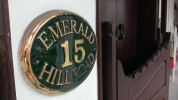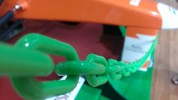 HTC Windows Phone 8X camera samples
And here's a 1080p video sample shot by the HTC Windows Phone 8X. When watching the video, make sure you select the 1080p option and open it fullscreen to appreciate the quality as much as the YouTube conversion has preserved it. The video footage is impressively sharp, though it looks as if it could have used some extra color saturation.
If you are curious in more HTC Windows Phone 8X coverage, don't miss our hands-on report from the unveiling event.
J
Wait... People still believe Android will improve??
D
Running on quad-cores at 3Ghz with 2GB of RAM then try claiming it's finally 'fixed' Be more believable then. A bloated fragmented buggy mess that is still seen to lag.
p
how come they already have samples taken in singapore? CMIIW but all the photos were published right after the 8x was launched in US (which is nighttime in SG) yet all pics & vids were taken in a broad daylight?
ADVERTISEMENTS