HTC's Pot-O-Gold contest: you can win a gold-plated HTC One from 2013
Happy St. Patrick's Day, 2013 everyone! Wait, what? HTC is offering one lucky pub dweller a chance to win a "super limited 24K gold plated edition" of the original HTC One. Yes, the One from 2013.
And to be clear, this is gold plated so the amount of actual gold is very little. At least you could smelt down old Vertus, but no amount of green beer can make this sound like a solid idea.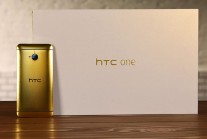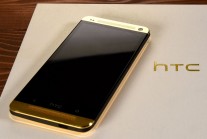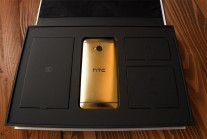 HTC One (from 2013) plated in 24K Gold... this leprechaun needs to upgrade more often
If you do want a piece of gilded nostalgia, you can subscribe to HTC's mailing list, that's all you need to do. The Pot-O-Gold promo is limited to the US and ends this Friday, hit the Source link to sign up. But you better hurry... you don't want to be a day late to win a four year old phone, do you?
?
I'd be down for that, I loved my old One M7 with it's more reasonable size, and lightweight & tasteful overlay. USA only though. As usual.
D
Well, it also means that if you have bought a 2016 flagship, you're good to go through 2017.
D
Seems almost a dream now. I remember when back in 2013, SD600 was considered the "juggernaut" among SOCs. Now, it's not even a midranger.