HTC's "token of appreciation" for early HTC 10 adopters is a USB Type-C cable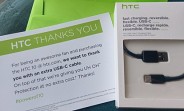 If you recall, early last month, we told you that those who purchased the HTC 10 from the company's official website are being promised a "small token of appreciation" by HTC. While, at that time, the company didn't reveal what the gift would be, turns out it's a free USB Type-C cable.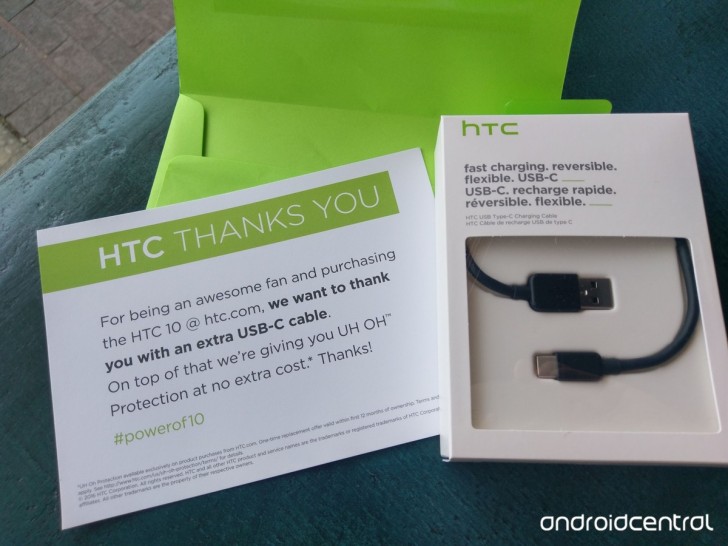 In addition to that, these lucky HTC 10 owners are also getting HTC's UH OH protection at no extra cost - for those who aren't aware, the protection program makes you eligible for a free replacement unit should the unthinkable happens to your phone within a year of purchase.
C
Uh-oh protection is far more than warranty. Manufacturer warranties never cover damage due to use.
P
Does this apply to Canada as well? Or just USA?
.
wait wait they renamed their warranty program and claim to give it for "free" warranty usually comes with phone for 12 months