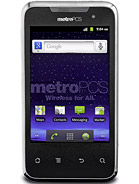 D
What the phone looks like... it's useful in edge!
g
this phone works i srilanka
k
the specs on this phone are kind of bad for the price of 149 dollars it could have had at least a 1Gz processer and a little bit more ram and a higher res screen at lease a 480 x 620 or something but if your a casual or typical phone user looking for a cheap moderate phone then this is it.
F
Good phone for the money great picts/video had to root to get rid of twitter rhapsody ECT.
T
.....ats up with this phone
?
One question, is this a cdma phone? it says mini sim
H
want a bigger longer lasting battery consantly charging
h
Naming a phone after a yoghurt... What is the world coming to?
?
AnonD-58198, 26 Jun 20122&4g no 3g!!!!!!it is a cdma phone..
Total of 10 user reviews and opinions for Huawei Activa 4G.