Huawei aims to have Google apps alternatives ready by end of year, new Honor phone will come with GMS
The Huawei ban has heavily influenced the company's strategy and movements, but it shows no signs of weakness. A new report from Economic Times cites that Huawei has been engaging heavily with Indian developers to create Huawei-alternatives to Google's most popular apps. The ban has barred new Huawei and Honor devices from pre-installing apps that many people use like Maps, Google Drive, and Gmail.
CEO of Huawei and Honor India told ET "We have our own HMS and are trying to build a mobile ecosystem. Most of the key apps such as navigation, payments, gaming and messaging will be ready by December end."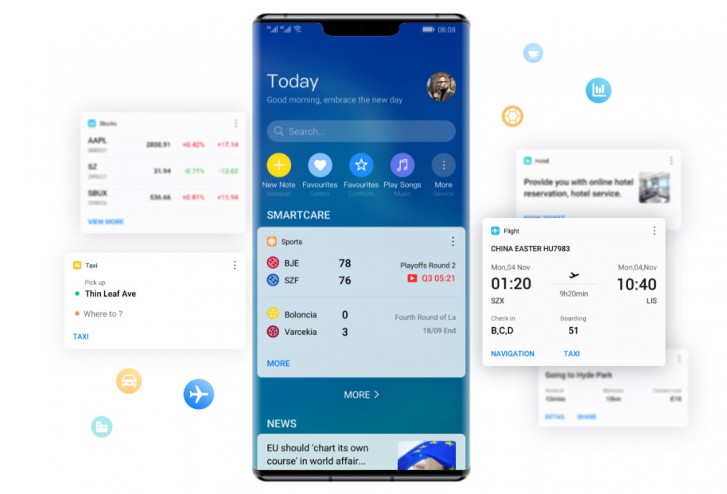 Source: Huawei
Google's app ecosystem is so vast and Huawei wants to create alternatives for Huawei devices. Google Play Games, Google Maps, Gmail, Google Pay, YouTube, and the Google Play Store are all apps that Huawei wants to create alternatives for due to the ban.
We will create an end-to-end business model with developers, content and services providers. We will provide value to them. – Charles Peng, CEO Huawei and Honor India
Because of this, Huawei is forced to create an alternative app ecosystem in order to meet the needs of its smartphone customers. The Huawei-backed Honor brand is currently talking to developers of India's top 150 apps to get them on Huawei's App Gallery (the alternative to Google Play Store). On a similar note, Peng confirmed that the next Honor smartphone will indeed come with Google Services.
Honor is also offering products in new categories in India like TVs, smart audio devices and IoT gadgets. Honor hopes to reach a 10% market share in India for 2020 and the company is working on a roadmap. Meanwhile, Huawei is offering new consumer products including smartwatches.
Huawei is offering heavy incentives to Indian developers for integrating their apps with Huawei Mobile Services thanks to its $1 billion fund for its efforts to developer its own alternative to GMS.
B
As a mobile developer I can totally back that statement. It is a team of devs that produce a complete product and we need each other's expertise.. yes I know how to do the different requirements but to make a deadline that's not gonna happen not to m...
D
I've been using my android phones without google for years. I don't want to be a part of the global bolshevik marketplace. maps.me is way better than Google maps. And it's offline. You really don't need to open the youtube application for any reason....
N
That is so true about the US. We all need each other no one can be Independence if we are sick we need a doctor if your computer stops working you need to fix it if you can fix it than you have to get someone else to fix it
ADVERTISEMENTS