Huawei's press conference at CES is over and, just as we expected it brought two new Android devices to officialdom Ascend Mate and Ascend D2.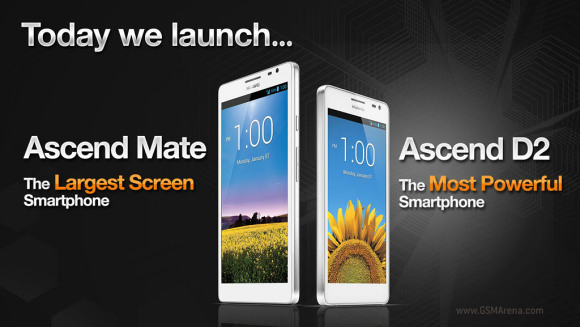 Huawei Ascend D2
The Ascend D2 packs a 5-inch 1080p display (that's 443ppi) with very thin bezel, water and dust resistance. The smartphone is powered by a home-baked quad-core 1.5GHz processor with yet to-be-announced GPU and offers 2GB RAM. It has a 13MP on its back that can do 1080p video recording.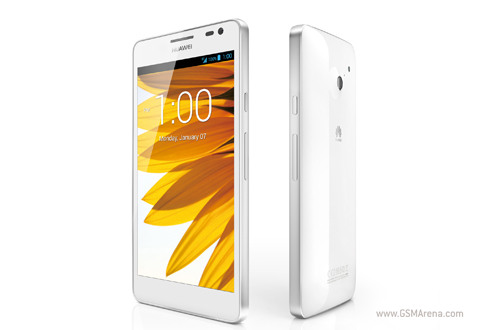 The rest of the specs include a 1.3MP front snapper, 32GB internal storage, all-round connectivity sans LTE, and a 3000 mAh battery. There is no microSD card slot.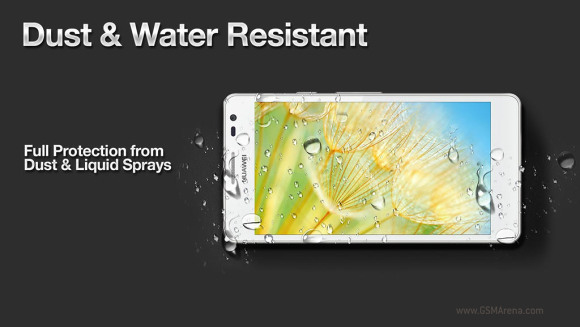 The Ascend D2 runs on Android 4.1 Jelly Bean, which has been heavily customized by Huawei. The D2 will be released this month with China being the first country to get it. The pricing is yet to be confirmed.
Interestingly enough, Huawei will also be offering a 4.7" version of the Ascend D2, but the company didn't give any more specifics about it.
Huawei Ascend Mate
The Ascend Mate is utilizes a 6.1-inch 720p display, which works with gloves and has Gorilla Glass protection on top. The phablet is said to have the slimmest bezel in business, its screen covering 73% of its front panel. It is powered by the same quad-core 1.5GHz processor as the Ascend D2 and has 2GB of RAM.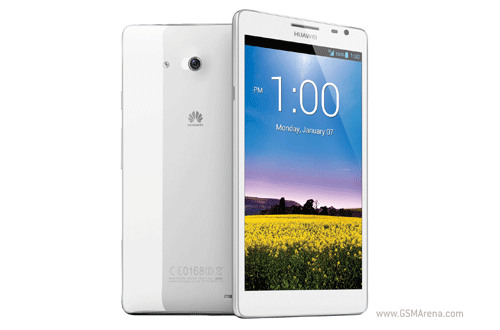 The Ascend Mate has an 8MP rear camera with 1080p video recording and a 1.3MP front-facing one. There is no LTE on the Ascend Mate either, but this time there is a microSD card slot for expanding the built in storage. The battery is even bigger of course, up to 4050 mAh.
The Ascend Mate also runs on Android 4.1 Jelly Bean with Huawei's Emotion UI. It has no app drawer (like the Meizu MX and iPhone) and offers pop-up apps for improved multi-tasking, and a one-hand UI, which improves the handling of the dialer and keayboard in those cases when one of your hands isn't available.
Huawei Ascend Mate will hit the shelves in February, with China being the first country to get it. The pricing is still unknown, though previous rumors suggested that it will be about $480.
D
Very disappointing specs for the Ascend Mate
h
No such political game in any phone company. Time and comsumers will approve that~
?
anybody can make a huge, copycat phone with all the cheap surplus chinese components that are available in the cesspool
ADVERTISEMENTS