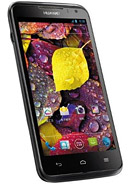 D
Kindly note that the phone has a bad camera 8mp compare to blackberry Z10 which also uses 8mp
k
specs wise fast can play 3d hd games and movies and good for gaming specialy 2k sports
R1
so far so good...at a cheaper price you can have a good phone. fast no lag. and battery really depends on how heavy you use your phone.
b
z@m, 22 Apr 2013how to confirm Huawei d1 is the original?eg:hologram sticker or etc?how can i know that's is original 1
B
Jaio, 12 Mar 2013Is this mobile available in India? If yes, where can i get this.It's only available in China boarders.
m1
just got mine last month... so its time for me to say something... the phone is realy fast no logging experience... display is crystal clear and so with the camera... battery life 3 days of heavy use... downside maybe its quite heavy..
v
saeid, 04 Oct 2012where is this phone?!! where are huawei ascend D series?? these smartphones have very good dis... moreI live in china so I can get it easily.
above all,the k3v2 is very powerful,despite its 12x12
packet,it performs much more stronger than tegra3.4412
etc.
L
If Huawei wants to make Windows device use these specs and they would have a winner.
?
well if your living in china you can buy it over there but the u.s.a wont let anyone buy this phone
Total of 15 user reviews and opinions for Huawei Ascend D1 XL U9500E.