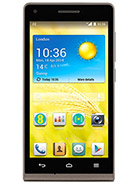 ?
Anonymous, 02 Jul 2017Why haven't a good memorycome on... spend a few euros and you got a memory card
D
The battery on this phone will last you almost a day - about 6 hours on a moderate usage and around 12 hours on light usage, which is actually very low capacity.
D
The Huawei Ascend G535 has lasted me almost 1 year and 6 months but i think I can make it last another six months, total 2 years.

After 1 year, the phone gets slow and the 8gb storage space by the manufacturer is just a lie or a scam. They don't really give you 8gb. The total space given to users is actually 5.49 GB only. Then rest of the space is divided between apps, pictures, downloads, videos, misc crap. There is hardly enough space left for apps. I have 37 apps installed all of which i need. If i need to get install more apps I have to uninstall other apps first then install the new one.

Also, after one year, the phone gets slow. As more time goes by, the more slower it gets. Even if you install memory managers, its not worth it because there's so much less physical ram the memory managers take up memory itself, so its not worth it anyway.

The phone also heats when you're playing games or watching movies.

This is a basic phone, if you want something square and thin for stylishness, then is a basic phone. This phone would be good as a second phone. I am gonna get a new phone with 4x the RAM capacity and keep this as a second phone for work only. (by work only i mean take it to work and only and work people can call me on it only), the new phone would be where all my friends can call me on).
?
Great little cheap phone. One of the best cheap android phones ever. My friend has it... very, very nice. Fast and smooth in common use and apps. Good battery, lasts almost 2 days. Good call quality. It has got usb host...bigger phones like P8Lite and P9Lite doesn't! It also has fm radio, microsd slot and dlna. Only camera is mediocre. Very well equipped, paid less than 100 euros a year ago in store,perhaps costs even less on the internet
M
Anonymous, 29 Jun 2015I own one of these, it's called an ee kestrel in the UK it's a great phone not had any probl... moreYep, I've had it 18 months and good solid use, but not much space for apps
D
I just bought one from Argos ebay (during the xmas sale as it usually costs £170 on amazon as none of the usual mobile retailers are doing it anymore this year). There is very little difference between the Huwawei Ascend G6. The only 3 things that is wrong with it is: in the specs on websites it says 370 hours standby time but that is not true. The battery will last 37 hours and 25 minutes on standby in normal mode and the maximum is 45 hours 11 mins in endurance mode when fully charged.

The other thing thats wrong with it is you can't take off the pre-installed bloatware like EE film and amazon rubbish. The third problem so far is...the screen smudges with fingerprints easily.

Apart from that it is a very good phone, it has a nice squarish design, I was gonna by the Lumia 435 because it is more square but didnt like the specs and the tiles. I bought this because im more a fan of icons rather than tiles whether its on PC's or phones.

Last year i had my heart & mind set on the Huawei Ascend G6 and as xmas approached i was watching it like the stocks & shares on wall street when there were sufficient quantities in the shops and internet but I wanted to wait for the New Years sale only to find out they were all snapped-up by new years shopppers. When I checked this year, no one was selling the Ascend G6 or the Kestrel in EE shop or any other retailer. Luckily I came accross the EE Kestrel on ebay Argos and didnt wait long but snapped it up quickly. It got delivered amazingly in 2 days on xmas eve.

The EE Kestrel in my opinion is a very good, excellent phone for the price i paid during the xmas sale only £64.00
?
I own one of these, it's called an ee kestrel in the UK
it's a great phone not had any problems other than you do have to keep on top of memory usage and clear the cache regularly
D
i own one of these and it´s sold as orange gova in europe.
it´s decently built and does the job.
main problems are/ high power consumption thus ressulting in low battery life(8-10 h complete charge to shutdown) evenin low usage and it´s not user removable.the display is a bit to dimm for my taste and last but not least the volume on it is hopeless. you can´t hear a thing if it´s noisy outside even in the car. it´s a same because the gps antenna is quite accurate.
as a day-to-day phone it lacks key features but for a budget smartphone it´s rather ok. 138.99€ in spain from orange but simfree(unlocked).
it´s up there wit lumia 520 and galaxy young 2 and galaxy mini.it´s only a matter of taste,i bought it because it´s slim.
?
Claddie, 17 Sep 2014You can call this phone a Huawei Ascend G6- or G5 with no subshit on it because this is just a... moreIt's already in Europe and the UK, its also known as an EE Kestrel
C
You can call this phone a Huawei Ascend G6- or G5 with no subshit on it because this is just a G5 and nothing else. When does it come to Europe because everybody is using a Flagship and i just want this
Total of 12 user reviews and opinions for Huawei Ascend G535.