Final words
A niche pioneered by Samsung is suddenly such a busy place that the Koreans are forced to revisit it with a new strategy. Smartphone manufacturers, big and small, are keen to emulate the success of the Note lineup, without actually meaning to stand in its way. But the influx of genuinely affordable alternatives is causing Samsung to act.
Many people, us included, saw the announcement of the Galaxy Mega pair of phablets as an attempt to take the Note experience over to the midrange. With devices like the Huawei Ascend Mate, we're inclined to think Samsung is taking measures against losing market to genuinely affordable phablets by less prominent but highly motivated competitors.
In terms of screen size, the Huawei Ascend Mate slots in between the Galaxy Mega 5.8 and the Mega 6.3. However in terms of specs, it's a lot closer to the upper end, that is the Mega 6.3, and yet notably cheaper than it. That's a solid start for the Chinese phablet, which is just an NFC radio and LTE support short of matching its Samsung rival.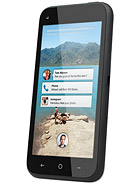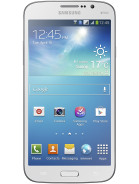 HTC First • Samsung Galaxy Mega 5.8 I9150
Of course, there are other things Huawei could've done better. For one, the homescreen of the Ascend Mate doesn't auto-rotate, which is an important omission for a device of near-tablet size that's trying to offer the best of both worlds. The Galaxy Mega 6.3 has it and we found it to make the right difference.
The peculiar Emotion UI, skinning Jelly Bean, will not be everyone's cup of tea, but we don't think the lack of an app drawer is a deal-breaker. The Ascend Mate is adequately powered too, by a proprietary Huawei chip. The four Cortex A9 cores are doing a reasonable job, and compare favorably against the 1.7GHz dual Kraits of the Mega 6.3.
The 720p display and 73% screen-to-body ratio are solid credentials too, considering there are no AMOLEDs at this size and in this price bracket. The imaging capabilities of the Huawei Ascend Mate are decent, too. The big ace up its sleeve however is battery life. Competitors will be hard-pressed to match the performance of its 4050 mAh battery.
Speaking of which, the Samsung Galaxy Note II is yet another item on the list of potential alternatives. It may as well have been the inspiration for Huawei to go ahead with the Ascend Mate. Nearly a year after launch, the Note costs just a little more than the Ascend Mate. And while the Super AMOLED display and the S-Pen might be well worth the 30 euro premium, you'd be losing more than half an inch of screen estate - something that should be pretty valuable to you if you are reading this review.
There are two more 5.7-inch phablets about to be released soon - the Acer Liquid S1 and the ZTE Grand Memo. The Liquid S1 runs on a quad-core Cortex-A7 processor and has a 720p display, while the Grand Memo is powered by Qualcomm's latest and greatest Snapdragon 800 chipset with quad-core Krait 400 CPU. Price tags are expected to hover around the Ascend Mate's mark, which would make for an interesting clash. We are not sure how easy those alternatives will be to find outside China, whereas the Ascend Mate is readily available in a number of markets, though.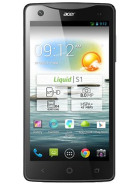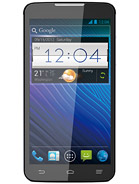 Acer Liquid S1 • ZTE Grand Memo V9815
Asus' latest phablet offering is the 6" Fonepad Note. It packs a sharp 1080p 6" screen of 367ppi and a dual-core Atom CPU, which should be able to even outperform the Mate CPU, despite coming two cores short of it. There's a replica of the S Pen too, and front-mounted stereo speakers. The Fonepad Note is expected to hit the shelves about the same time Samsung announces the Galaxy Note III in Q3 this year, and, if priced right, will put some real pressure on Huawei's phablet.
Anyway, let's not forget the Huawei Ascend Mate was announced in Q1 and it's only logical for more recent gadgets to outdo it in terms of specs. It still looks like Huawei are doing most things right - the Mate is a well-balanced package and the price is hard to beat. Battery life - harder still. Sensible styling meets adequate equipment, and there's a key selling feature to nudge fence-sitters. There's little more to ask for in the phablet midrange.