Decent 13MP snapper
The Huawei Ascend Mate7 has a 13MP camera for maximum image resolution of 4160 x 3120 pixels. There's a single LED flash to go with it.
The camera interface is a very clean and simple. On the right side on each side of the virtual shutter button you get swipe controls that will take you into the photo, all focus and video modes. To activate the Burst mode you just need to press the camera shutter longer.
On the left side is an advanced menu where you can choose from more shooting modes such as HDR and Panorama, and adjust things like object tracking, smile shutter, touch to capture switch, geo-tagging on/off, ISO, white balance, and more.
The all focus mode is similar to Refocus on the Lumia phones - your Mate7 takes a few pictures, while you are holding your phone steady and you can choose the focus later, including all in focus. It works nice and hiccup-free.
Huawei Ascend Mate7 takes high-res 60MP panorama images, with great stitching, excellent contrast and very good detail levels. The Mate7 is among the best devices we would pick for panorama purposes, bested only by the Apple iPhone 6 series.


Huawei Ascend Mate7 panorama sample
The Huawei Ascend Mate7 camera captures really decent photos, with plenty of resolved detail, accurate colors. Perhaps the digital noise is a bit more than we would have liked but it's nothing major. The dynamic range could have been better, but we like what we got anyways. Whatever the weather, the Ascend Mate7 gave us great 13MP samples we are happy with.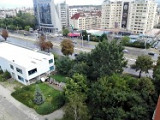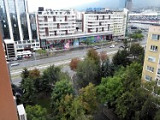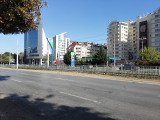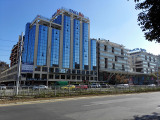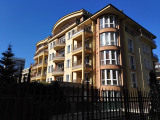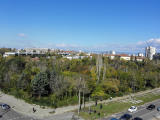 Huawei Ascend Mate7 camera samples
The HDR mode works great too bringing up even more detail in the shadows, without sacrificing the image quality.





HRD mode off • HDR mode on • HRD mode off • HDR mode on
We also snapper a macro shot and an all-focus samples. Enjoy!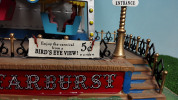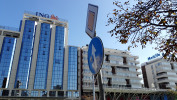 Macro sample • All-Focus sample
Finally we've taken a 5MP shot with the front camera made for selfies.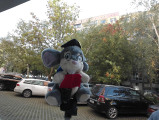 A 5MP shot with the front camera
Photo quality comparison
The Huawei Ascend Mate7 has plenty of smartphones to contend with in our Photo compare tool, which lets you see just how it fares against other 13MP shooters.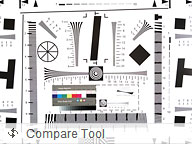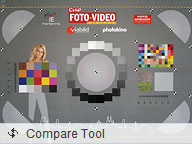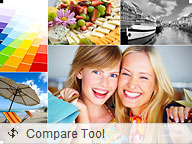 Huawei Ascend Mate7 in our Photo compare tool
Good 1080p video recording
The Huawei Ascend Mate7 offers 1080p videos at 30fps, as well as 720p HDR videos. Sadly there's no 4K recording on the Mate7.
Videos are stored as MP4 files and have a bitrate of a solid 25Mbps for 1080p resolution. There's stereo sound at 96Kbps and the 30fps mark doesn't waver at all.
The 1080p@30fps videos of the Ascend Mate7 offer good detail levels and plenty of sharpness. Once again - the dynamic range could have been better and we really expected more resolved detail from such a flagship phone.
Here a sample we've uploaded on YouTube for you.
You can also download a 1080p@30fps untouched video.
Video quality comparison
The video camera of the Huawei Ascend Mate7 shoots standard 1080p videos @ 30fps. The colors are noticeably warmer than the competition and the detail levels are just not on par with the flagship competition.