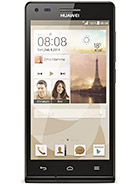 T
Specs, specs, are people that brainwashed. These aren't super computers, they're phones. If you want a mini phone you want it because its good enough at what it does while being small. If all you care about is specs go and buy a PC and carry it around with a big battery in your bags.
b
the mini version introducesd sooner than the main version what a joke :-)
?
Oohhh jeez....4.3 still jelly bean...poor updates...poor support...but good quality and good experience
D
BABAK, 28 Apr 2014g2 mini and xperia c are better in specs than p7 miniweeh who told you that xperia C is better than p7 mini?I recomment xperia C to my friend, Im huawei fan but I recommend her Xperia C, im so disaappointed with xperia C who would have thought this Sony xperia C lags when taking photos?it takes 2-3seconds before the whole picture done saving! I read some articles users encountered the same issues! and to my suprise xperia C is par antutu score with huawei g610, try it and you will know. My huawei G526-L11 lte scores higher than you xperia c at 14057 compre with xperia c @ 13574?quadcore while mine is dualcore @ 1.2ghz
V
"Mini" now means - tha same body size but just smaller screen and resolution... Dead on arrival device. P6 is much better "mini" version of upcoming P7.
Total of 52 user reviews and opinions for Huawei Ascend P7 mini.