Days after Google announced its smartphones that will pioneer Android 6.0 Marshmallow, the LG Nexus 5X and Huawei Nexus 6P, the Chinese manufacturer is rolling out a Lollipop update for its own aging Ascend P7 flagship.
The device will be updated straight to 5.1.1, the latest pre-Marshmallow version of the OS. It sure took a while - the update has been into public beta testing since late June. The rollout should start today over the air, but if you're not getting it just yet, you can head over to the company's website and download the 1.26GB firmware file.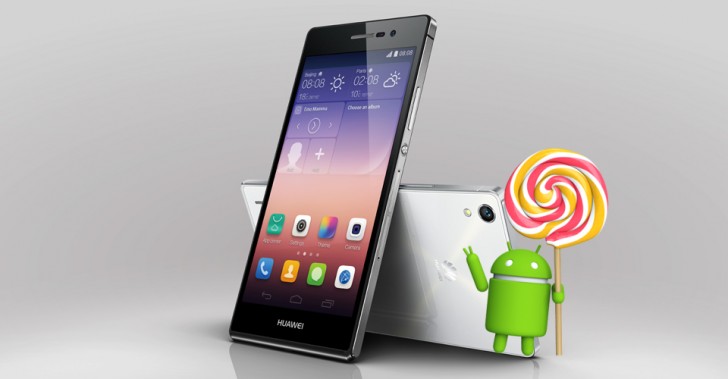 There has been a Lollipop update for the Ascend Mate7 for a a few days, but apparently a new one is out now for the same exact version of the smartphone. It is again Android 5.1.1, just a newer release, this one headed for the European market.
A new firmware, part of the same batch, is out for the current P8 flagship too. Believe it or not, it's based on Android 5.0, instead of the 5.1.1 the older models are getting. The P8 was launched with Lollipop on board to begin with, so this 1.72GB firmware is a bit puzzling, but we take it Huawei knows better than us what it's doing.
Thanks to JamesRH for the tip!
N
I also update my p7 to b839 but now 4g not working. If you slove this problom than please share me the solution.
f
You can download it from Huawei website downloads
ADVERTISEMENT