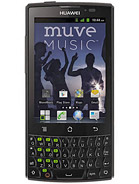 D
I had this phone for a month now and previously I had a lg and a Motorola android and this phone is just as good if not better. I am glad I got this phone and I highly recommend this phone to anyone.
o
no battery blow up while talking to granny jones..heavens no..lol
D
I've had this phone for about 6 months. I got it for about a $150. For that price it's a good deal even though it isn't cutting edge by any means.
T
I've had my phone for two months, the battery has blown up twice. Google the phone and battery issues, you'll find tons of complaints where if you are talking and the phone dies, theres a high chance the phone will not come back on even after charging.
?
This phone has terrible battery life, and I am speaking from experience.
M
erfan zand , 03 May 2012 i m firrsssttt :D .. lovely phone .. like chacha :*hey how much does this phone cost in usd$ please...let me know, i want it and need with it....
K
there is no no dealer of HUAWEI in Raipur. If there is, please post his address.
?
Lili, 27 Jul 2012Where can I buy this phone?You can buy this at mycricket.com or in one of their stores
Total of 14 user reviews and opinions for Huawei Ascend Q M5660.