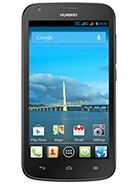 j
I think in whatsapp picture upload and download is not support and for voice record also
D
etemadi abas, 23 May 2014hello y600 is the best phone!i bougt 1week ago.from iranyes of course i bought it 140 dollar! the screen is very good but camera is average! it great for his price!
h
This phone is awesome, nice and soft touch, yes it is dual core 512 ram not quad core with 1 gb ram. Anybody can blindly buy this phone. Worth for the price.
D
Bought this model for girlfriend 2 weeks ago. No problems so far. Very good battery life, runs LINE, VIBER and WhatsApp very well. Simple games run OK, haven't tried graphic intensive 3D games. Camera is good and screen resolution is very good. Swipes smoothly between screens. Very good phone for the price.
D
Can anyone confirm that its dual core and 512 ram and not quad with 1gb?
I found on one site in india quad specs
M
Today Purchased in pakistan, let see what happens. purpose to buy this video calling with honey
Z
If some one look at the screen of this phone , they may see a bit difference at the bottom .
B
i cant understand huawei at all, what is new in this device? why should some one spend money to buy this?
Total of 434 user reviews and opinions for Huawei Ascend Y600.