Huawei claims it has already sold 1 million units of the Mate 30 and Mate 30 Pro. The phones went on sale in China on September 26 (Thursday last week), so they've been available for less than a week, making this all the more impressive.
In fact, this number is said to have been reached in a matter of hours as Richard Yu made the announcement during the opening of a Huawei flagship store in Shenzhen a couple of days ago. Including the online orders, Huawei was raking in CNY 500 million a minute, implying a rate of 100,000 sales per minute.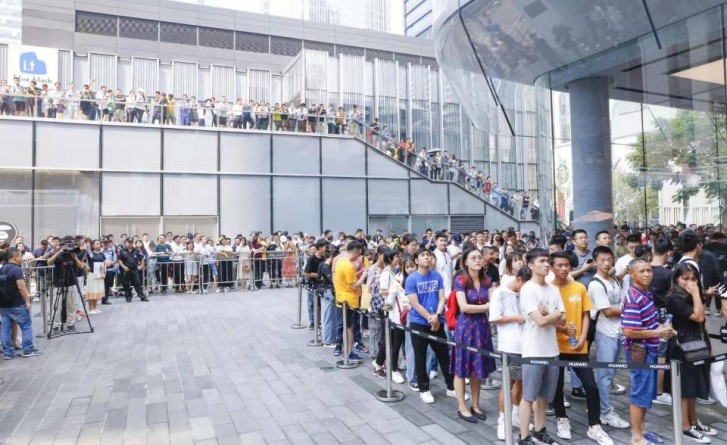 There's no way to verify the company's claim, but it has received strong support from its home country as a response to the trade embargoes imposed by the US, which preclude the new flagships from running Google Play Services (something they weren't going to do in China anyway). Also, there are photos like the one above coming from Weibo and showing people lining up in front of the new Shenzhen store to buy the phones.
The Forest Green seems to be the most desirable version of the Mate 30 Pro as it ran out of stock first.
Despite holding the official event in Munich, Germany, Huawei is yet to release the new flagships in Europe or indeed anywhere outside China. This is supposed to happen sometime this month, but we don't have an exact date yet.
D
That's also my fear and most of the Huawei users though legally, Google can't breach any old issued license or approval against any Android OEM. So if they allowed Mate 30 series to have it and there's another Trump ban again then it'll only affect P...
C
More like Trump is the one who is flipping with decisions rather. Google is sandwiched in between because of Trump. I will be very glad to get myself a Mate 30 Pro if the ban is lifted for good. Just afraid that Trump may change his decisions again s...
ADVERTISEMENTS