Yesterday, a Huawei executive confirmed the existence of the Ascend P7 sporting a sapphire display. He even showcased it during an interview.
Today, the company's PR team was quick to follow on that action and make the smartphone official. Well, sort of - they reached out to us and confirmed that the phone will be called Ascend P7 Sapphire Edition, and that it is coming to China soon. The explicit mention of China and exclusion of other countries suggests that the phone will probably only have a limited release in the company's homeland.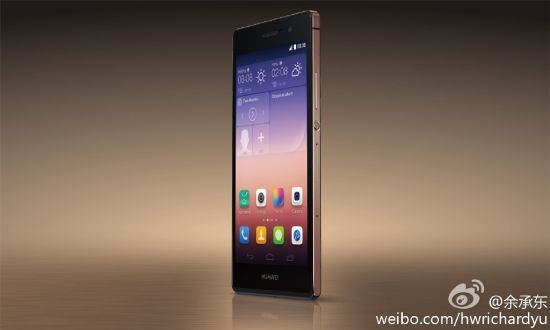 The company also said the P7 Sapphire Edition will have 4G LTE connectivity. We assume that it's going to work on China Telecom's network as well, although that's not confirmed yet.
We expect more information to be released in the coming days, including pricing. Judging from Huawei's words, the company is gearing to release the phone before Apple reveals the iPhone 6 with a sapphire display.
A
That might explain why I like the design of Apple products though, because I also really like Sony's designs.
A
Yeah, Apple's designer - Jony - was influenced by Sony products he had seen in the past. Not quite the same as copying.
D
@vonsony so read this if you want true you need to go deeper in past then http://www.xperiablog.net/2012/07/27/apple-took-inspiration-from-sony-when-designing-the-iphone/
ADVERTISEMENTS