Last week brought more bad news for Huawei and its mobile business. The company's ban to do business with US companies was extended for another year after President Trump signed a new executive order against national security threats, mainly centered against Huawei. The very next day, the US Department of Commerce issued a new export rule which will effectively cut the Chinese company's global chipset supply.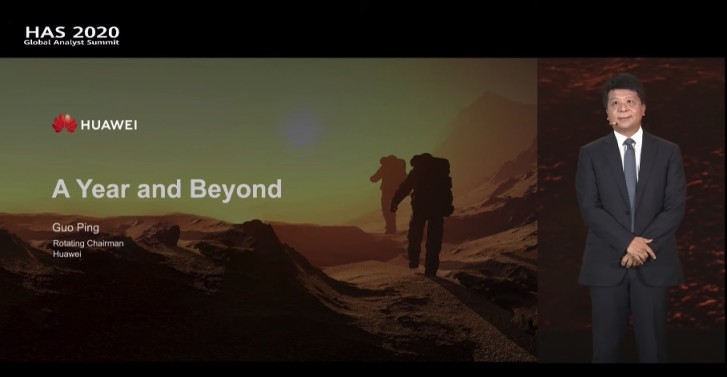 In response, Huawei Rotating Chairman Guo Ping issued a statement during the annual Huawei Global Analyst Summit where he openly criticized the US government measures, characterizing them as arbitrary and potentially threatening to the entire industry worldwide.
In its relentless pursuit to tighten its stranglehold on our company, the US government has decided to proceed and completely ignore the concerns of many companies and industry associations. This decision was arbitrary and pernicious and threatens to undermine the entire industry worldwide.

This new rule will impact the expansion, maintenance, and continuous operations of networks worth hundreds of billions of dollars that we have rolled out in more than 170 countries. We expect that our business will inevitably be affected. We will try all we can to seek a solution. - Guo Ping
The past year has been quite challenging for Huawei yet the company managed to stay afloat and it even increased its R&D as it aims to continue do business without its US partners. Guo Ping also assured that Huawei's business has not been disrupted and its supply chains and cooperation with key partners will continue to grow as the company aims to find new solutions to the setbacks.
?
Your data is not important to you, until you start criticizing the CCP and starts censoring everything and may even retaliate especially if you're on China.
?
Ugh! Not that tired and worn-out argument again. What major war has the current U.S. administration started or is actively involved in? So far, Trump has stayed out of all international conflicts because he doesn't give a rat's ass about other countr...
?
The Chinese communist government can and will use your personal and private information for nefarious purposes any time they want. You have no civil or legal protections whatsoever.
ADVERTISEMENTS